VOTD: The Colorful Worlds Of Pixar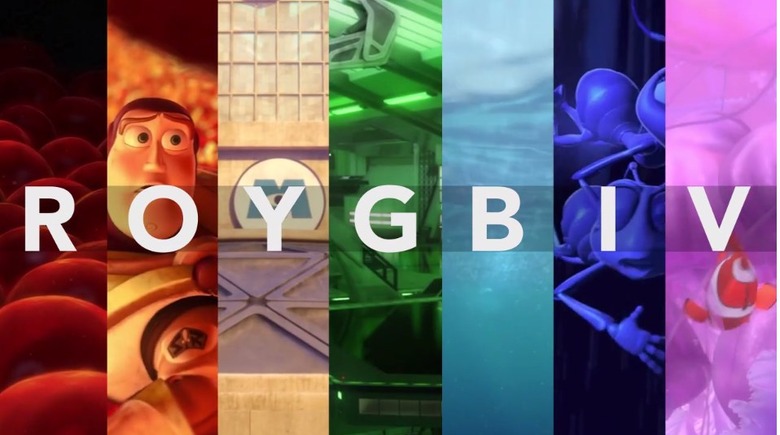 We may receive a commission on purchases made from links.
Vimeo user Rishi Kaneria has created a supercut celebrating the colorful worlds seen in Pixar movies. The short one minute and a half video features scenes from Toy Story, A Bug's Life, Toy Story 2, Monsters, Inc., Finding Nemo, The Incredibles, Cars, Ratatouille, WALL-E, Up, Toy Story 3, Cars 2, Brave and Monsters University. I think a whole college thesis could be done about the color design of Pixar's films, or at very least a film school course. The Pixar color supercut video is embedded after the jump for your enjoyment.
Pixar Color Supercut
I've long been a fan of Pixar's color scripts. For every Pixar movie, a color script is created, which is essentially an at a glance look at the color keys and tones for the entire film. A color script gives you a good look at how the color arcs in a film relate to the story. You can watch a video of Pixar explaining the color script process on Pixar.com. Here is a look at some of the color scripts for Pixar's feature films:
The Incredibles: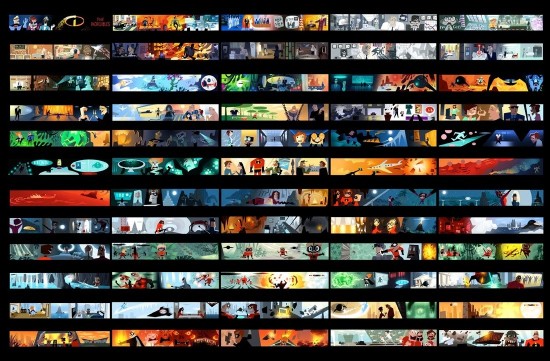 Up: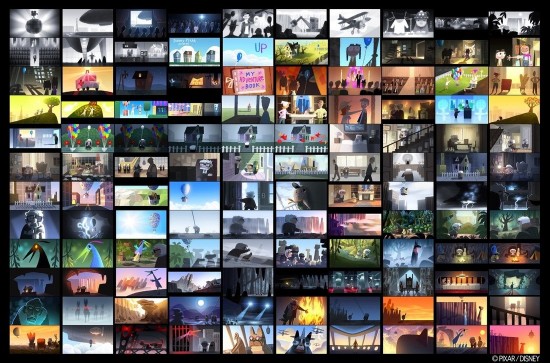 Finding Nemo: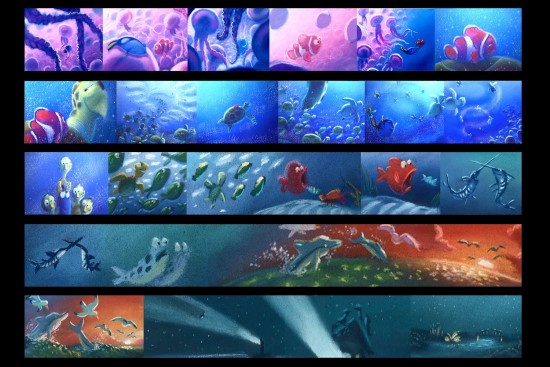 WALL-E: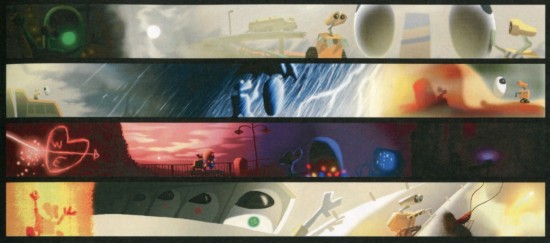 Disney even released a book titled The Art of Pixar: 25th Anniv.: The Complete Color Scripts and Select Art from 25 Years of Animation which showcases many of the color scripts created for our favorite Pixar movies.