'Real Steel 2' Still In Development, But Is It Going To Happen?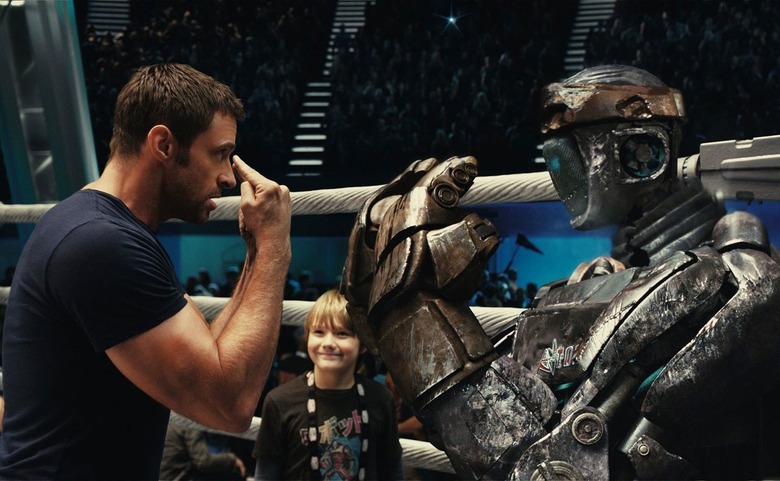 A week before the release of Real Steel, DreamWorks signed director Shawn Levy and star Hugh Jackman to return for the sequel. The film did okay with critics, but audiences seemed to really respond to the film (the studio signed contracts for a sequel purely based on the extremely positive reactions from test screenings), the movie earned almost $300 million worldwide, and did some good money in toy sales. But now its three years later and we haven't heard much about Real Steel 2. Whats going on with the sequel? Find out after the jump.
Last we heard, Real Steel scribe John Gatins was working on the script. Director Shawn Levy has been doing press for his new film This is Where I Leave You, which is at the 2014 Toronto International Film Festival this week, and offered an update on Real Steel 2 to Superhero Hype:
"We have been quietly developing a sequel to 'Real Steel' for three and a half years. We've come up with some great scripts but Hugh and I would only make it if the plot feels fresh, but also the character journeys feel fresh, and we've found both but never at the same time. It's ongoing. I know the clock is ticking. That movie, weirdly, for a movie that did very well globally–it did okay domestically–but the love for 'Real Steel' remains kind of unique as far as rabid fans who ask me all the time for another one. Hugh and I love that movie so if we can crack it, we'll make it, but I have this sense that we better make that happen soon or frankly, the audience may not be there in the same way. So we shall see."
Seems like the time to make this sequel is quickly running out. No one wants to make a Sin City 2, released years after fan interest has wained. I really enjoyed Real Steel and I know /Film's own Germain Lussier is a Real Steel super-fan, so I'd like to see this sequel happen. But covering the studio scene for all these years, I kind sort of read between the lines in Levy's response and while he's hopefully, its mostly dependent on a great script which doesn't come fast.