Watch The First 5 Minutes Of Bryan Fuller's 'High Moon'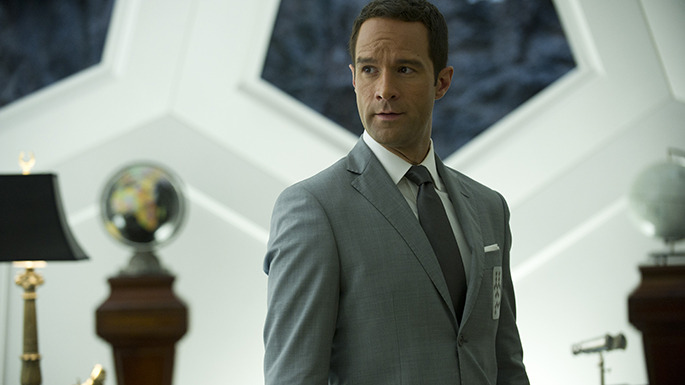 A couple of years ago, Syfy gave a pilot order to High Moon, Bryan Fuller's adaptation of John Christopher's 1969 sci-fi YA novel The Lotus Caves. The bad news for fans of the Hannibal creator is that High Moon never got picked up to series. But the good news today is that we'll get to see it anyway.
Syfy is repurposing the 90-minute High Moon series premiere as a TV movie, to air later this month. To tease the upcoming event, the network has just released the first five minutes of the pilot-turned-film. Watch it after the jump.
Jim Danger Gray wrote the script and Adam Kane directed. Both worked with Fuller on Pushing Daisies. Gray's other credits include Hannibal and Torchwood; Kane has helmed episodes of Heroes, Being Human, and 24: Live Another Day.
TV Line premiered the High Moon clip, which you can watch below.
Fuller has built up a devoted following over the past decade with shows like Dead Like Me, Wonderfalls, Pushing Daisies and Hannibal. Unfortunately, all that critical acclaim and fan love haven't always translated to critical success.
Wonderfalls and Pushing Daisies both struggled to attract and maintain viewers before falling into the "brilliant but cancelled" category. And although Hannibal is currently on its way to a third season on NBC, it hasn't exactly been a ratings smash either.
Syfy's decision to release High Moon as a TV movie echoes a similar choice made by NBC back in 2012 after it decided not to move forward with Fuller's The Munsters revamp Mockingbird Lane. It seems even when his pilots aren't quite good enough to launch new shows, they're too good to just scrap altogether.
High Moon airs Monday, September 15 at 9/8c on Syfy.