If There's Another 'Dredd' Movie, Expect It To Be A Prequel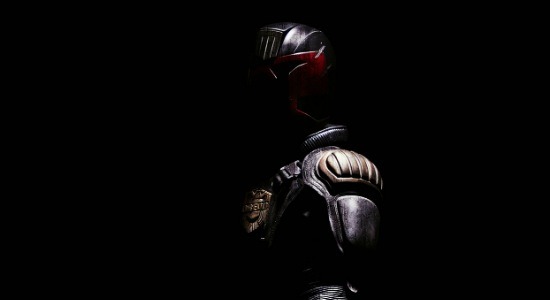 The fact there's no Dredd sequel has nothing to do with a lack of interest on the part of the original film's creators. Various participants, primary among them star Karl Urban, have spoken often about the desire to do a sequel. And for Urban that's got to be pretty great — as an actor, having people to clamor to see you repeat a role has to feel good. (Especially when the previous person to play the character got a much more negative response.) Asked again about a sequel, Urban says it's actually more likely that another film would be a Dredd prequel of sorts, explaining how the Judges came to be.
At Chicago Comic Con, Urban said, "It's more likely that we'll do the Origins story, with Dredd trekking through the Cursed Earth to find the first Chief Judge Fargo."
That "Origins" story was by John Wagner and Carlos Ezquerra, published in 2006 and 2007. The idea was to tie up a lot of loose threads about the history of Dredd and the Judges as left by previous writers in several decades worth of 2000AD comics.
That lines up with what Dredd screenwriter/producer Alex Garland once said:
I think you could do a second film which is all about the city and the law and where it comes from, and Judge Fargo and the pro-democracy terrorists, and Dredd's struggle with the state that he's part of. And then in a third story you could bring in this crazy existential force that attacks the city in the form of the Dark Judges. They weren't right for the first film, but they might be right for the third, and it all depends on the journey you take in the second narrative.