'The Fault In Our Stars' Screenwriters Scripting 'The Disaster Artist'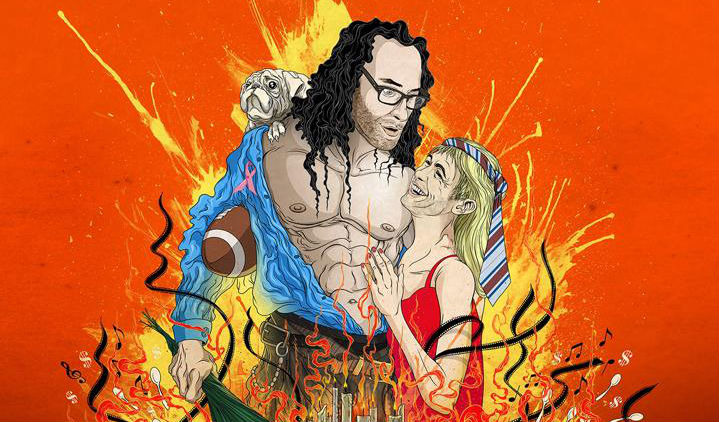 They've scripted indies, novel adaptations and off-kilter romances such as (500) Days of Summer, The Spectacular Now, and The Fault in Our Stars. Now Scott Neustadter and Michael H. Weber are scripting The Disaster Artist for James Franco, based on the book that details the making of cult film The Room.
Metro reports that the screenwriting duo is tackling the film. Earlier this summer, producer Seth Rogen told us,
The Room movie... I think we just hired two writers on. I'm not sure their deal is closed but they're very exciting, well-known writers that will make the movie incredibly awesome.
This pair certainly fits the bill based on Rogen's description. Based on their previous work, The Disaster Artist is a somewhat surprising gig, but as all these pieces come together I'm only more curious to see how it ends up.
The film is based on the book from The Room co-star Greg Sestero, detailing his experiences working with The Room director/star Tommy Wiseau. In addition to directing, Franco will play Wiseau, with his brother Dave Franco stepping in to play Sestero.
Franco also told the paper,
I want to involve [Wiseau] as much as possible...but I also don't want him to try and take it over.
As for the book itself, Franco offers a great description via his review published at Vice:
The book reads like the combination of two Paul Thomas Anderson film scripts: Boogie Nights in its focus on a group of optimistic outsiders trying to be artistic with a project that defies all artistic pretentions, and The Master with its arrangement around a bizarre mentor-pupil relationship....Because this book, The Disaster Artist, is about a bad movie, and because Tommy Wiseau could be so easily mocked, one can see how such a book could turn into a thin recounting of all the crazy things that happened, simply to make fun of them. Instead the book is both a great portrayal of hopefuls coming to Los Angeles to pursue their ambitions, and an even greater examination of what it means to be a creative person with a dream, and trying to make it come true in a form that is just as much a business, and an insider social group, as it is an art.