Justin Lin In Talks To Direct 'True Detective' Episodes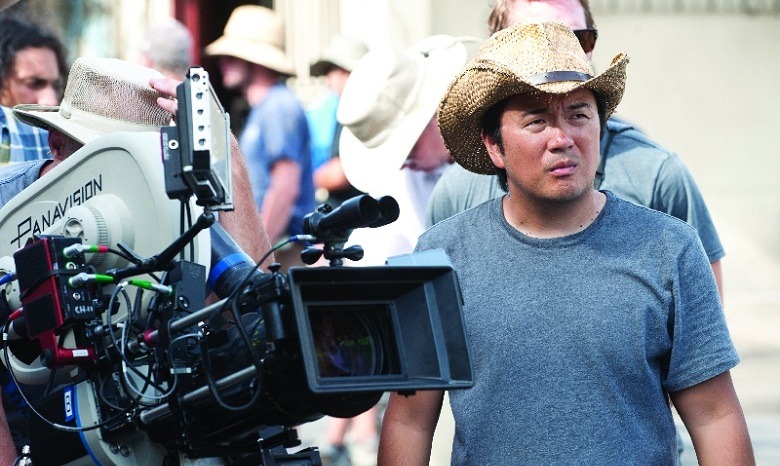 The first season of True Detective was unusual, as it was directed entirely by one person, Cary Fukunaga. We know the second season of the show will be different — a new cast, a new story, and a set of directors rather than one person to oversee the whole season. Now the first of those directors is named, as Justin Lin is in talks to be the first True Detective season 2 director.
Deadline reports on the situation. THR notes that Lin's talks are "in the early stages with many details, including budgets and vision, still needing to be worked out."
Justin Lin is now in talks to direct the first two episodes of the new season, and perhaps a couple more. As the quote above makes clear, the details aren't set.
Colin Ferrell, Taylor Kitsch, Elisabeth Moss, Michelle Forbes and Vince Vaughn have all been tipped to be part of the cast. From what we know, Farrell, Kitsch, and Moss will play the three law enforcement leads, with Vaughn as the season's main antagonist. As we've reported before,
The True Detective Season 2 plot will center on the suspicious death of corrupt California city manager Ben Caspar. The 52-year-old's body is found on a desolate stretch of the Pacific Coast Highway near Big Sur, with satanic symbols etched into the chest.Three investigators from three different cities are called in to help crack the case. Caspar's killing comes in the middle of a major transportation deal with the potential to transform freeway gridlock. As the detectives dig deeper, they learn that Caspar was into kinky sex and possibly the occult.
Lin is a skilled director, and showed vision in crafting a series of films that brought together a set of unified characters and stories for the Fast and the Furious films. He's also a significantly different director than Fukunaga — their styles couldn't be more different. That's a pretty significant indicator that True Detective season 2 could be more mainstream than the first season.