Cool Stuff: Joss Whedon Art Show At Gallery 1988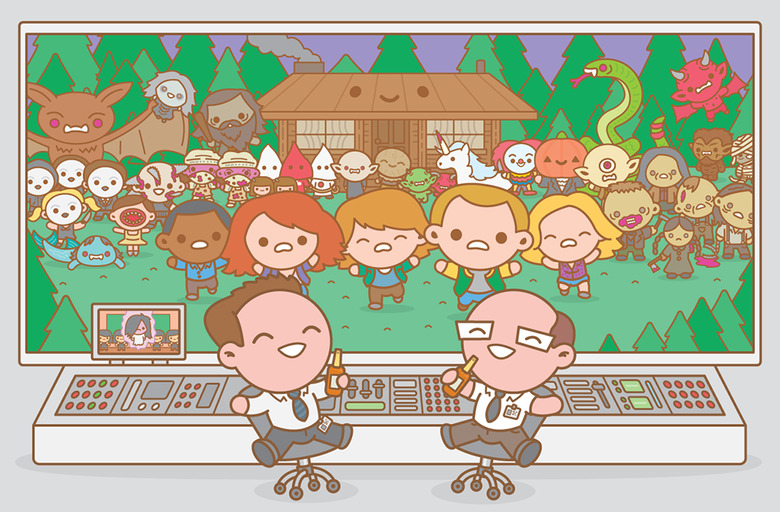 Edgar Wright had one, J.J. Abrams had one, and now Joss Whedon is having one. Gallery 1988 in Los Angeles is hosing a Joss Whedon art show starting opening from 7-10 p.m. September 5 and on display through September 27.
Artists from around the world were given carte blanche to make all kinds of art based on the world of Whedon with the exception of The Avengers, because Gallery 1988 already hosted an Avengers exhibit a few years back. That means Buffy, Angel, Firefly, The Cabin in the Woods, Dr. Horrible, Dollhouse and more are all on the table. And the artists delivered in spades.
Below, we've got a huge sample of work from the Joss Whedon art show. Check it out.
The Joss Whedon Art Show opens from 7-10 p.m. September 5 and remains on display through September 27 at Gallery 1988 West,  7308 Melrose Ave., Los Angeles CA. Any leftovers will go on sale at www.gallery1988.com Saturday.
Mouse over each piece for the name of the artist and subject.