First Look: Vin Diesel Broods 13th Century-Style In 'The Last Witch Hunter'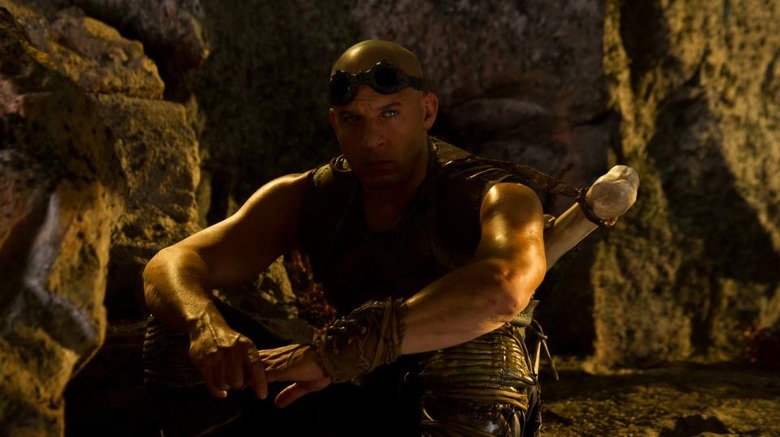 Vin Diesel is taking a break from stealing cars and guarding the galaxy to step back in time. Our first look at Breck Eisner's The Last Witch Hunter reveals a 13th-century version of Diesel's immortal title character. Check out the first The Last Witch Hunter image after the jump. (Note: the header pic is from Riddick, not The Last Witch Hunter).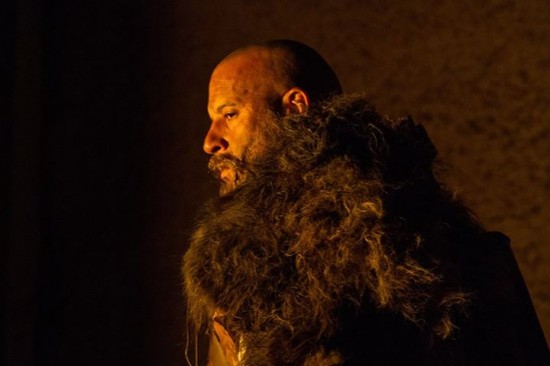 13th century Kaulder...
The Last Witch Hunter begins...
Kaulder is the name of Diesel's character, whom as the title suggests is the last in a long line of witch hunters. Unfortunately for the witches of the world, this particular hunter proves to be very long lived. While this particular still shows Kaulder brooding handsomely in the 13th century, the main focus of the film will be on his actions in the 21st century.
When a coven of New York City witches tries to unleash a plague on humanity, Kaulder is forced to join forces with his natural enemy — a witch played by Game of Thrones' Rose Leslie. Elijah Wood and Michael Caine also star. Julie Engelbrecht plays the villainous Witch Queen.
The Last Witch Hunter only recently entered production, but it was developing for several years before that. Summit bought the pitch from Cory Goodman all the way back in 2010, and Timur Bekmambetov flirted with the project before it eventually went to Eisner and Diesel.
The Last Witch Hunter hasn't set a release date yet, but look for it to open sometime in 2015 or so.