'X-Men Apocalypse' Will Shoot In Montreal Next Year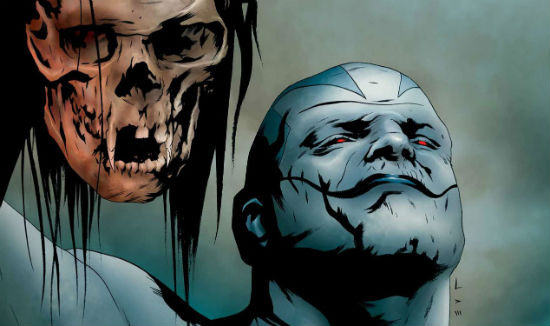 With the summer of 2015 all but set, eyes have quickly turned to the summer of 2016. Most of the talk has been about Batman v Superman and Captain America 3, but don't forget there's another major superhero film coming mere weeks after those. It's X-Men Apocalypse, the sequel to the massive hit X-Men Days of Future Past, which was the #4 movie of the summer grossing over $230 million domestic and $745 million worldwide.
The sequel is currently slated for release May 27, 2016 and the script has been in progress all summer. Now, a report in a Canadian newspaper confirms filming will commence in April 2015 in Montreal, Quebec, Canada. Read more about X-Men Apocalypse filming below.
Journal De Montreal (via CJAD and Coming Soon) confirm set construction for the film will begin at the end of this year at Mel's Studio, where Days of Future Past also shot, with cameras set to roll in April.
Since other 2016 releases such as Batman v Superman, Tarzan and Alice in Wonderland 2 are all already shooting, this news was certainly coming. April gives Bryan Singer (who we think will direct, but still hasn't been confirmed due to his now dwindling legal troubles) less than a year to complete the film, which will surely have lots of effects and a huge cast.
No one has officially signed to star in the film yet but as it's a follow up to X-Men: Days of Future Past set in the '80s, the smart money is on the First Class cast coming back. So Jennifer Lawrence, Michael Fassbender, James McAvoy and Nicholas Hoult will all likely return. Producer/co-writer Simon Kinberg has also said the sequel will feature some of the original cast (Hugh Jackman, Patrick Stewart, etc.) but it sounds like this time, their inclusion will be more on a story basis.
What is that story? We don't know specifically but we know it'll center around the ultra-powerful mutant Apocalypse, who we saw in the post-credits scene of Days of Future Past. Singer and others have talked about how the idea of "Ancient Mutants" would be a driving force, too. You can read much more about that here.
So X-Men Apocalypse filming is on the way. Slowly but surely. Do you think it will compete with the DC and Marvel Studios films in 2016?