Joe Dante Not Involved In 'Gremlins' Reboot Or Sequel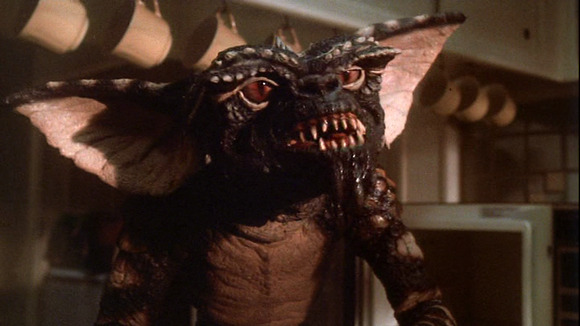 Given how movie studios continually mine familiar properties for new sequels and remakes, it's no surprise that there's a push at Warner Bros. to make a new Gremlins movie. What is a surprise is that we haven't seen one yet. A new film is in development now — reportedly a sequel, rather than a reboot — but new Gremlins films have been in development before and never gone anywhere. Now Joe Dante, who directed both the original film and its very cartoonish sequel, talks about the complications of making a new Gremlins film, even as he admits that he's not at all involved.
The Playlist talked to Dante about the Gremlins reboot as the director did a stint in Venice with his new film Burying the Ex.
I am not involved with it. It's something that we hear about every six months for the past five to ten years. I know there have been many attempts to do it. It's tricky because the rights are jointly owned by Warner Bros and [Steven Spielberg's] Amblin, so you've got to jump through two hurdles to get your idea approved.
Indeed, that has proved to be so tricky that many previous ideas have died out before being fully developed:
I know a lot of very well known people have come up with ideas for another 'Gremlins' movie and not of them have gone. I do know, however, that there's a script being written now and the tricky thing is that I'm not sure that the people making the movie now understand what the original appeal was of the first movie, which was not beloved by the studio until it started making money.
Dante also addresses his own 1990 sequel,
When they started making a sequel, they didn't understand what we had done on the original to make it successful. So they hired me to come back and make the sequel. Because nobody understood it. So it will be very interesting to see what they come up with.
For much more in that vein, check out Dante's commentary on Gremlins 2: The New Batch, which is thick with tales of stuff he and the rest of the filmmakers got away with. All WB really wanted was a new film with a "Gremlins" title. That commentary is crazy detailed and very entertaining, as it all involved are still amazed that they got away with the jokes and concepts in the film.
Meanwhile, Dante's new film, Burying the Ex, premieres shortly in Venice, with Anton Yelchin, Ashley Greene, Alexandra Daddario, and Oliver Cooper in primary roles. Here's a clip from the film. 
BURYING THE EX follows Max (Anton Yelchin), an all-around nice guy, and his overbearing but incredibly beautiful girlfriend, Evelyn (Ashely Greene). Their relationship takes a nosedive after they decide to move in together and Evelyn turns out to be a controlling, manipulative nightmare. Max realizes it's time to call it quits, but there's just one problem: he's too afraid to break up with her. Fate steps in when Evelyn is involved in a freak accident and dies, leaving Max single and ready to mingle. Several weeks later, he has a chance encounter with Olivia (Alexandra Daddario), a cute and spirited girl who just might be hissoul mate. But that same night, Evelyn returns from the grave as a dirt-smeared Zombie and she's determined to live happily ever after with Max ...even if that means turning him into one of the undead.