Exclusive: 'Tomorrowland' Is Coming To Disney's Destination D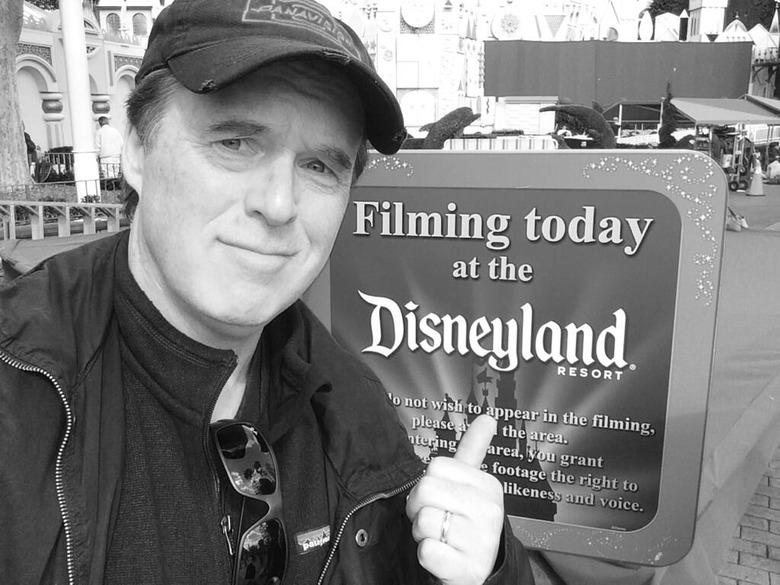 Brad Bird's Tomorrowland is ready to come out into the world. Tuesday, Disney revealed that the film would have a presence at New York Comic-Con. Now, we can exclusively reveal the film will also have a presentation at the D23 Destination D event that takes place November 22-23 in Orlando, Florida.
The film's supervising art director Ramsey Avery will dive into the making of the film, specifically talking about how they reconstructed parts of the 1964 World's Fair including the "It's A Small World" ride.
Find out more about the Tomorrowland event and learn how to get tickets below.
The Tomorrowland presentation by Ramsey Avery is part of D23 Destination D: Attraction Rewind, which takes place at Disney's Contemporary Resort in Walt Disney World on November 22 and 23. You can get more information and buy tickets at this link.

"I had a great experience working on Tomorrowland and recreating some of the very iconic environments from the 1964 World's Fair, especially it's a small world, and am excited to share some of that behind-the-scenes process with Disney fans," says Avery.
Tomorrowland is set for release in May 2015 and stars George Clooney, Hugh Laurie, Britt Robertson, Raffey Cassidy and Thomas Robinson. The plot is still very much a mystery to most people, but this is what Disney is saying:
Bound by a shared destiny, a bright, optimistic teen bursting with scientific curiosity and a former boy-genius inventor jaded by disillusionment embark on a danger-filled mission to unearth the secrets of an enigmatic place somewhere in time and space that exists in their collective memory as "Tomorrowland."
We've been writing about the film for sometime. If you click here, you can read much more about it: the mysterious box that spawned the film, the filming locations, even some hints at the larger plot. Long story short, Disney is really trying to keep this whole film mysterious and this event is one of the first chances in the world to learn more about it.