'The Hateful Eight' To Shoot In January, Opens In 70mm Fall 2015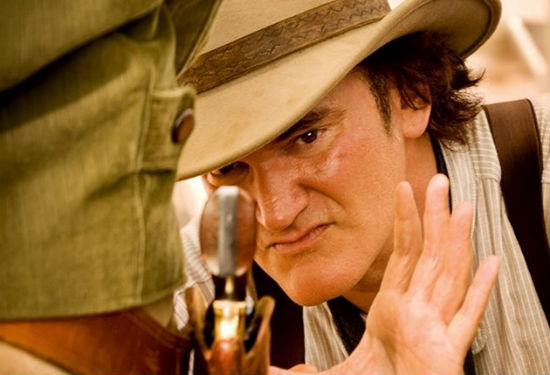 Quentin Tarantino's The Hateful Eight has certainly had an eventful 2014. The project was first revealed in late 2013, and then called off in January of this year, before getting moving again in July. But its 2015 will be even more exciting.
The Weinstein Co. announced today that The Hateful Eight will enter production early next year for release late next year. And it won't just be any normal release — it'll be the widest 70mm rollout in over 20 years. Hit the jump for the latest updates on The Hateful Eight release date.
Initially, The Hateful Eight will open in 70mm, with 35mm and DCP formats following shortly afterward. No exact release date has been set, and the specifics could certainly change in the next year. Still, it's nice to have a general idea of when and how we can expect to see Tarantino's latest.
Here's the plot of the post-Civil War Western:
The Hateful Eight follows the steadily ratcheting tension that develops after a blizzard diverts a stagecoach from its route, and traps a pitiless and mistrustful group which includes a competing pair of bounty hunters, a renegade Confederate soldier, and a female prisoner in a saloon in the middle of nowhere.
No stars have been confirmed, although many people have been rumored including Bruce Dern, Kurt Russell, Michael Madsen, James Remar, Walton Goggins, Samuel L. Jackson, and of course Jennifer Lawrence. Because she's rumored for everything these days.
"We are incredibly excited to begin production on The Hateful Eight, as we know this picture will be as innovative, brash and of course fun as all Quentin projects prior," said the Weinsteins. "There is, quite simply, no other filmmaker like him, and we are as proud as ever to continue this partnership that started over twenty years ago."
[Source: Variety]