'The Equalizer' Trailer And Poster: Don't Mess With Denzel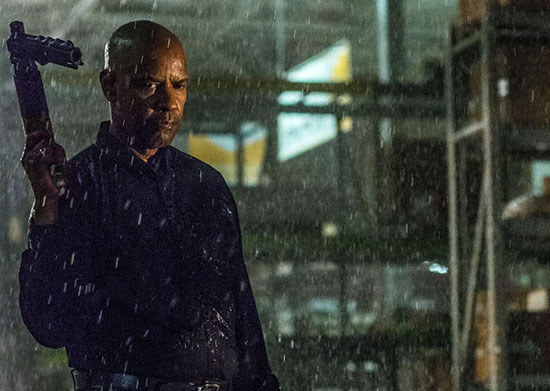 You'd think people would know better by now than to mess with Denzel Washington, but then again his movies wouldn't make any sense if they did. So in the latest The Equalizer trailer he finds himself targeted by Russian mobsters, who quickly realize he's much more than the mild-mannered retail worker he pretends to be.
What he is exactly isn't quite clear, but despite his easy jokes about being a former Pip (as in Gladys Knight & the) it's obvious he has a dark, dark past. He attempts to atone for his sins by helping the helpless, including a young girl (Chloe Grace Moretz). Watch the new Equalizer trailer, which prominently features Eminem's new song "Guts Over Fear," after the jump.
Here's hoping you like where this is going, because Sony's already getting ready to deliver more. The studio has been working on an Equalizer sequel since February, back before general audiences had even seen a trailer. Apparently it had been testing through the roof, delivering some of the highest scores ever for an R-rated movie from Sony.
The Equalizer opens September 26.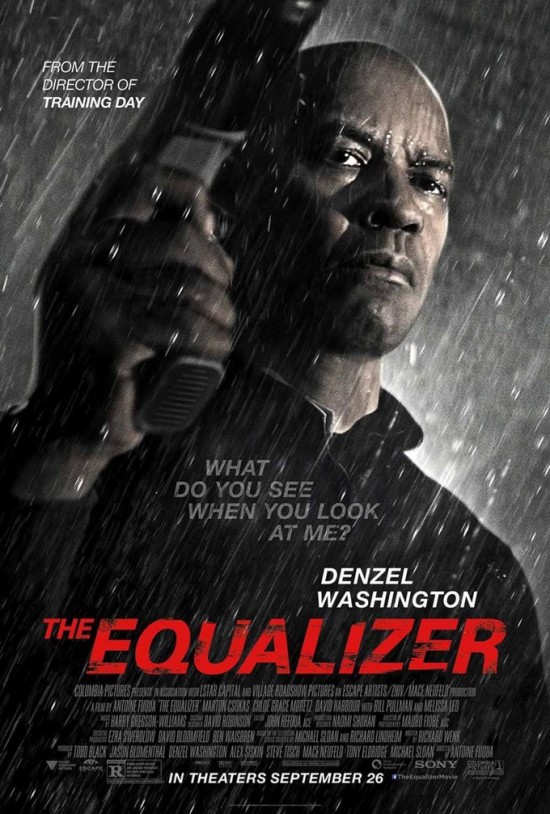 In The Equalizer, Denzel Washington plays McCall, a man who believes he has put his mysterious past behind him and dedicated himself to beginning a new, quiet life. But when McCall meets Teri (Chloë Grace Moretz), a young girl under the control of ultra-violent Russian gangsters, he can't stand idly by — he has to help her. Armed with hidden skills that allow him to serve vengeance against anyone who would brutalize the helpless, McCall comes out of his self-imposed retirement and finds his desire for justice reawakened. If someone has a problem, if the odds are stacked against them, if they have nowhere else to turn, McCall will help. He is The Equalizer.