Four DC Comics Movies URL Registrations Hint At Upcoming Announcement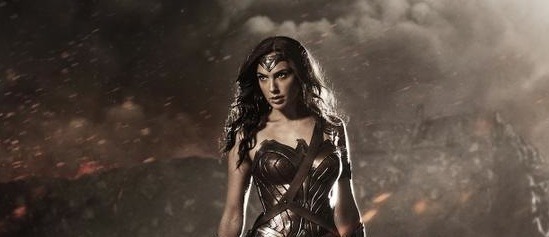 UPDATE: ScreenCrush points out these domains were actually registered over 10 years ago.
Though Zack Snyder wowed San Diego Comic-Con earlier this summer with footage from Batman v Superman: Dawn of Justice, fans were expecting something else. They were expecting an outline of what Warner Bros. has in store for their DC Comics movies over the next few years. Instead, a version of that announcement came a few weeks later when the company announced release dates for nine upcoming DC Comics movies. Unfortunately, those dates were all for untitled films.
If we're to believe the wonderful world of domain registration, those titles should be coming soon. Warner Bros. just registered websites for four DC Comics movies we're all been pretty sure are coming: Justice League, Wonder Woman, Aquaman and Shazam.
Tech Times (via Comic Book Resources) reported the company just registered the following four DC Comics movies URLS:
All four sites, when put into your browser, currently direct to the Warner Bros. homepage.
Now this isn't the most revelatory news. With the casting in Batman v Superman: Dawn of Justice, not to mention news from other venues, these were surely the next four movies planned from WB and DC. But we don't know who is directing each (even though we assume Snyder for Justice League) nor do we know when each is coming.
Shazam has been imminent ever since Dwayne Johnson revealed he almost announced the film at Comic-Con. He'll be playing either the lead or the villainous Black Adam.
Wonder Woman is also no brainer simply because they already have their lead in Gal Gadot, who'll make her debut in Batman v Superman. The same can be said for Aquaman. Jason Momoa is playing the role – though he still won't officially admit it – and writers have been working on multiple versions of a script.
Then a Justice League movie could bring all those characters together along with Batman, Superman, and whomever else appears in that film (Cyborg, etc.) and there you go.
When do you think we'll officially hear about the new DC Comics movies?