Lars Von Trier's Next Project Is A TV Series That Will Be "Without Precedent"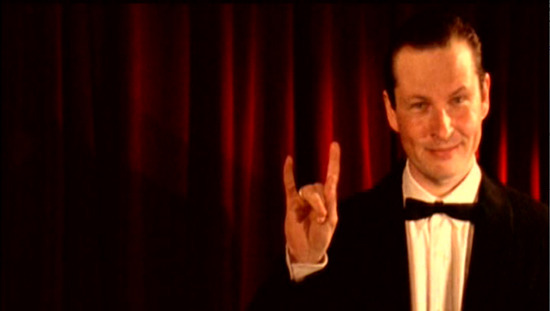 How does Lars von Trier follow the Nymphomaniac films? As it turns out, he'll go back to television. Trier has done TV before, of course, with the very weird and rather excellent Riget. That show, introduced by Trier himself as seen above, was released as two mini-series in 1994 and 1997. (A third part was planned but never shot, thanks to the death of actor Ernst-Hugo Järegård.) Riget was a smash hit in Denmark and made its way around the world, often under the title The Kingdom. Stephen King even produced a US remake, called Kingdom Hospital.
Now there's a new Lars von Trier TV series in the works, an English-language show called The House That Jack Built. The writer/director isn't talking about it, but his producers are talking, and one says that it will be "without precedent."
The Playlist reports that while the director was not at Venice for the Nymphomaniac Vol II – Director's Cut press conference, Trier's producer Louise Vesth said,
Now, when he's not able to speak, so he cannot say that it's not true, I'm happy to announce that the next Lars von Trier project will be a TV series in the English language. He has a really really good idea which I cannot tell more about right now. He wants a huge cast and from what I heard, I'm sure that it will be something that you have never seen before and you will definitely never see again.
Producer Peter Aalbæk Jensen also said the show will be "without precedent," going on to warned "you better hold your breath." The show won't shoo until 2016, however. So precisely what all that means is something we'll have to wait quite a while to see. Will this show be as much of a significant effort as Trier's first series? When Trier did Riget, it ended up defining his aesthetic for several years to come. The visual style that we saw in that series became the template for the Dogme films. Granted, the break between film and television isn't as great now as it was in the mid '90s, and Trier has been able to experiment on film to a great degree, as the Nymphomaniac movies demonstrate. We'll be interested in The House That Jack Built regardless.