Joss Whedon, Ron Moore And More On What Makes A Good TV Showrunner [Exclusive Excerpt]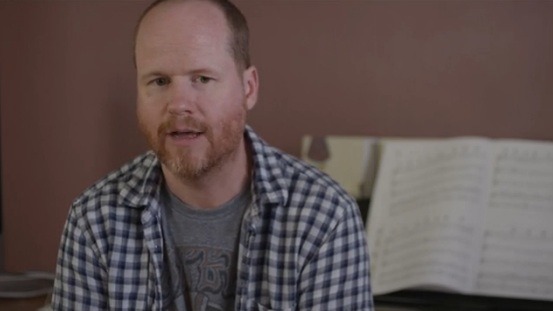 Years ago, no one knew who ran a TV show. These days, showrunners are celebrities. The men and women who helm your favorite TV shows are just like film directors, but for movies that are 10 times as long, if not much longer. Running a show is an almost unfathomable task and a new book explores what that actually entails.
It's called Showrunners: The Art of Running a TV Show by Tara Bennett and it features the words and wisdom of famous showrunners like Joss Whedon, Damon Lindelof, Ronald D. Moore, Terence Winter, Shawn Ryan and many more. It hit shelves today and below we have an exclusive excerpt thanks to Titan Books. Featuring quotes from Whedon, Moore and more, this section of the Showrunners book answers the question "What makes a good showrunner?"
To grab a copy of the Showrunners book, visit this link.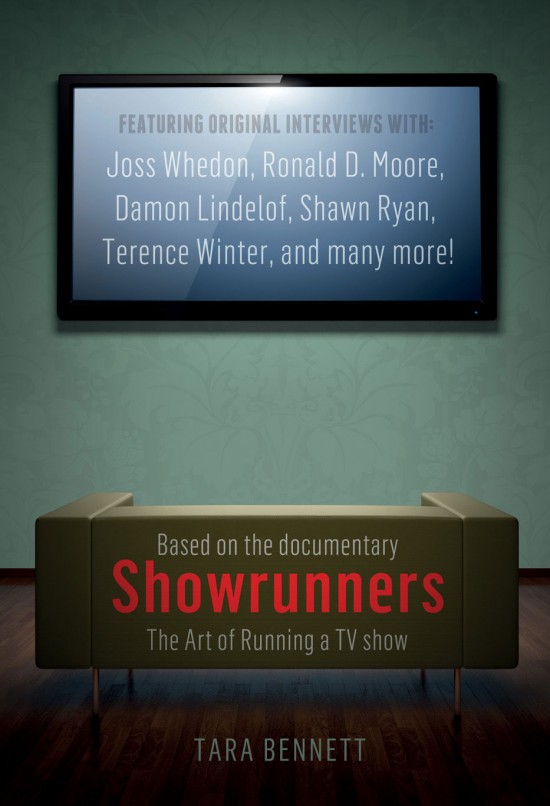 Here's the excerpt:
What Makes a Good Showrunner?
To paraphrase a popular film meme, one does not simply just become a showrunner. It's often a years-long process of first breaking into the television-writing industry as a writer's assistant and then working your way up the ladder of episodic television staff-writing positions. It's in those production trenches, such as writing, producing, post-production, and management, where a writer may evolve into an eventual showrunner.
EPISODIC TELEVISION WRITING LADDER
WRITERS ASSISTANT
STAFF WRITER
STORY EDITOR
EXECUTIVE STORY EDITOR
CO-PRODUCER
SUPERVISING PRODUCER
CO-EXEC PRODUCER
EXEC PRODUCER
SHOWRUNNER
Not every writer who ascends to the executive producer level wants to be a showrunner. The sacrifice and multi-tasking required from the individual, or showrunning partnership, is daunting enough to keep many writers satisfied with never committing to these all-encompassing responsibilities.
For those who do grab for the showrunner's brass ring, there are many rewards—financial, creative, and collaborative—that can come of it. But it's also a job where inexperience, ego, and poor management skills can be the downfall of many a great writer. Experiencing life under a bad showrunner, or watching a great writer wilt under the pressures exerted by the job, is unfortunately a common experience for scribes in writers' rooms, but it's where cautionary lessons are absorbed for future reference. For those who have executed the job, there are clear delineations for those who do the job well and those who do not.
ANDREW MARLOWE, Showrunner: Castle
When I was a kid, I watched The Muppet Show religiously. I loved it. I loved its tone. To see a character like Kermit running this three-ring circus, dealing with all the big egos, in a weird way gave me a sense of what the job was like. When you go to film school, you spend a lot of time working on storytelling and production, but not necessarily managing an organization of 300–350 people and making the trains run on time, overseeing a factory where you're delivering a show every eight days. It becomes a real challenge, so the people I ended up modeling myself on were James T. Kirk and Kermit the Frog—big influences (Laughs).
JAMES DUFF, Showrunner: The Closer, Major Crimes
I think the one attribute you must have to be a good showrunner is a creative vision. You can't invite a lot of people to help you put together a show if you haven't envisioned it properly, and then you have to be able to listen to people who are helping you put together your vision, and you have to understand that vision has to expand to include all the people playing on your team. You must have the vision first. You must have a really good creative vision, a really good creative idea, before starting out.
RONALD D. MOORE, Showrunner: Battlestar Galactica, Outlander
I feel like there's a lot of balls to keep in the air, and that I'm constantly trying to keep balls in the air. I don't feel like it pulls at me and drags me under. I kind of enjoy it, to be honest. I enjoy being the person with the answers. I enjoy people asking me questions, exchanges like: "What do you think this should be?" "Well, that's what I think it should be." "Should we go left or right?" "We're going left." I like being that person. I like being in control, that's probably the bottom line to it. I enjoy the physical production of it, I like the set, I like the crews, and dealing with the actors. I like the creative dialog about it. Even dealing with the budget and the production hassles don't get to me. I maintain a fairly calm show because I think part of my job is to have a calm show. I think that part of the job of a showrunner is to set the tone for what you're doing. If I'm upset, everyone's upset. If I'm panicked, everyone's going to be panicked. If I have a lot of anxiety, there's a lot of anxiety everywhere you turn. If I'm not, if I'm calmer, people calm down more. If you act confident, it goes out to the rest of the production. Many times I've been standing on a set where we had some crisis where we had to do this, and this, and this. I'll say, "We're not curing cancer here, guys, it's just a TV show, so don't go crazy. Don't kill yourselves to do this. It's just a TV show. Let's make it the best show we possibly can, let's do our very best effort, and really do something we're proud of. But, keep it in perspective."
JOSS WHEDON, Showrunner: Buffy the Vampire Slayer, Firefly, Dollhouse
I think there's two kinds of showrunners: there are hoarders and there are sharers. I've worked with both. Sharers want to include everybody in the process. Obviously, they want people to get better; it means less work for them, and it means that the show will be better. Hoarders need to do it all themselves. They need to put their name on every script. They need to, if possible, rewrite every script. I never rewrite anybody if they get it right. That's a contract that I have with the writers. If you come along and we work this out and you figure out the formula and you put it on the page, it's going to air. I don't think it helps building the growth of the show if you don't incorporate other people because it's the tonnage of the thing. Maybe if it was the BBC and I was doing six episodes a year, I could be that guy. It also seems like a lonely way to work. The writers of my shows and staffs, they're my families. You want them to grow. A lot of them are enormously talented, but you want them to be partners and not just scribes.