Superhero Bits: Batman V Superman, Agent Carter, Agents Of S.H.I.E.L.D., Flash, Man Of Steel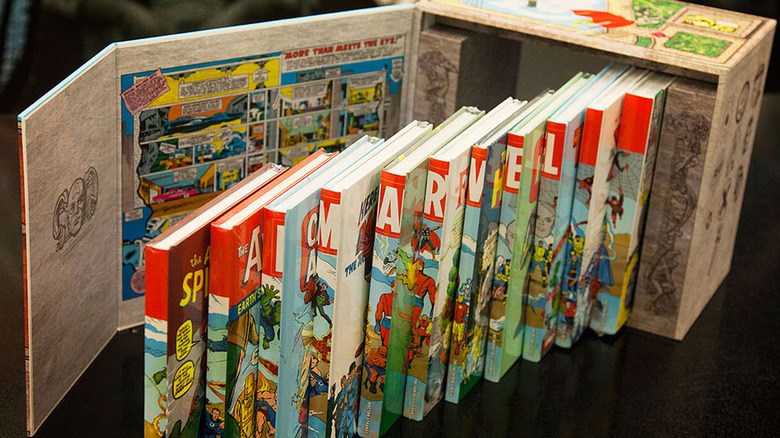 How does Jesse Eisenberg describe Lex Luthor in Batman v Superman? What location is Clark Kent investigating in the movie? Which actors have been cast in Agent Carter? What does the first season 2 Agents of S.H.I.E.L.D. promo show? Which superhero distracted a local news helicopter? Why was Batman speeding around the streets of China? Can you get the Batarangs from Batman and Batman Returns? Read about all this and more in today's Superhero Bits.
The first promo for season two of Agents of S.H.I.E.L.D. is here.
Henry Cavill has been spotted as Clark Kent on the set of Batman v Superman. The location of the scene is kind of a spoiler.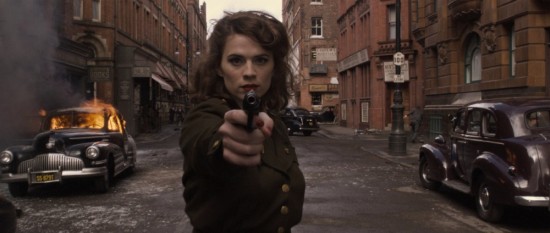 Collider spoke to the Russo Brothers about their work on Agent Carter. Plus...
...Dollhouse star Enver Gjokaj and One Tree Hill star Chad Michael Murray have joined the cast of ABC's Agent Carter.
First day shooting #TheFlash ep. six starts in an hour. Co-written w/ @chris_rafferty, directed by Millicent Shelton. pic.twitter.com/sXgqlojV3d

— Jaime Paglia (@jaimepaglia) August 27, 2014
One of the writers on The Flash tweeted this image of the script to episode six. That episode title is telling, no? Plus watch some Q&As with the cast here.
Jesse Eisenberg talked to Total Film about playing Lex Luthor in Batman v Superman. Here's the quote:
I got to know one of the writers Chris Terrio, and we were able to discuss things at length and figure out who this person is to create a real psychology behind what is, perhaps, in a comic book, a less than totally modern psychology. I can only say I've been asked to play an interesting role. A complicated, challenging person... There are some indications of how the character should behave based on the script, and then an actor makes it his or her own.
A man dressed as Batman was spotted on the streets of Japan, via ScreenCrush.
Captain America's shield get turned into throwing stars.
Due to the amount of graphics and images included in Superhero Bits, we have to split this post over TWO pages. Click the link above to continue to the second page of Superhero Bits.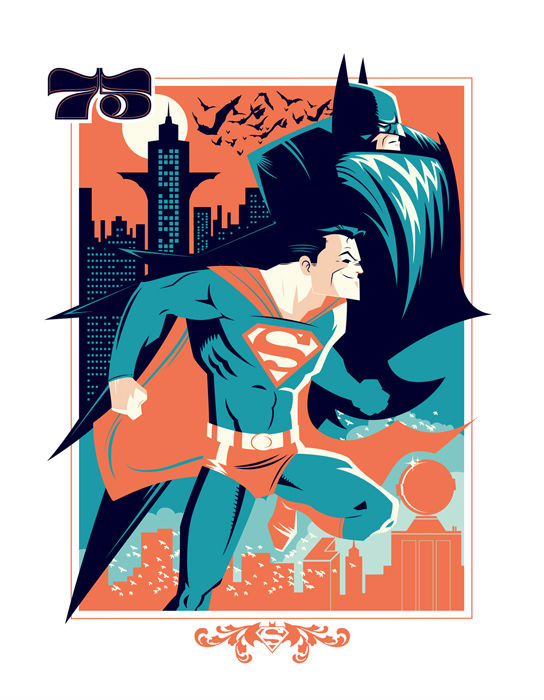 Artist Dennis Salvatier offers up this cool World's Finest print.
Get a bottle opener of the 1966 Batman Batmobile.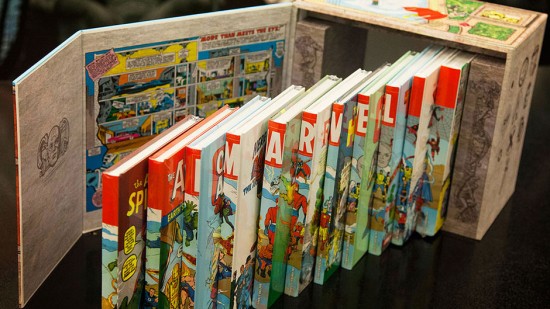 Next week, Marvel will release this incredible box set called Famous Firsts.
Actors dressed as Star-Lord and Gamora showed up at Walt Disney World last week in a first for the company.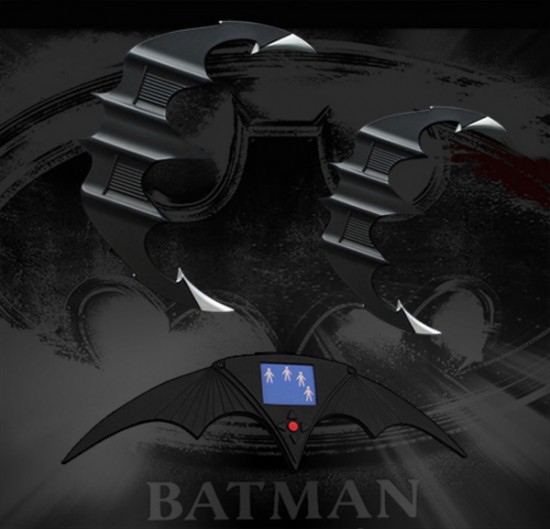 Hollywood Collectibles is releasing this set of 3 Batarang prop replicas from Batman and Batman Returns earlier next year. It's available for pre-order now and they are only making 100.
Cool looking, and actually affordable, statue showing off Superman and Zod in Man of Steel.
This rocks. A news copter covering a flood in Chicago got distracted by a guy with a Hulk statue in his back yard.
The Verge has a fantastic breakdown of every single Marvel and DC movie to show how they're comparing at the box office.