Rumor: Charlie Hunnam Tops 'Escape From New York' Cast Wishlist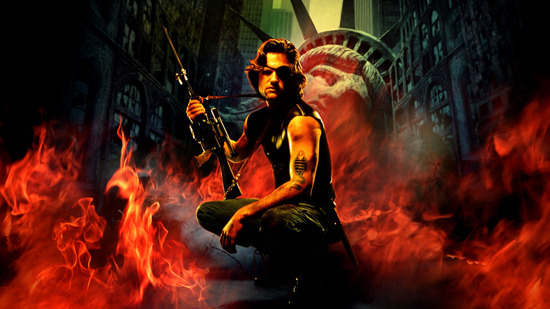 I think I've been guardedly positive about the Escape From New York remake in the past, but today I'm not feeling so charitable. This shouldn't be a thing. But it might still be a thing, and a new report lists three names that top the Escape From New York wishlist for stars. Sitting right at the top is Charlie Hunnam, of Sons of Anarchy and Pacific Rim.
Blame Starlog for the report. Frankly, the idea of Hunnam as a replacement for Kurt Russell is mystifying. Since Hunnam is also potentially going to occupy his post Sons of Anarchy time with Guy Ritchie and the King Arthur series, not to mention Pacific Rim 2, he may not have time for this.
I like the other two names on the list a bit better: Dan Stevens (Downton Abbey, The Guest) and Jon Bernthal (The Walking Dead, The Wolf of Wall Street). Bernthal has the pure muscle and sense of mean, while Stevens, as The Guest shows, can totally nail the "enigmatic man of action" tone. Personally, of these three, I'd go with Stevens, based largely on The Guest.
In fact, Starlog says the plan is to make a "team-based" movie, exaggerating some of the tendencies of Carpenter's original. Specifically, it says that a couple of supporting characters have become "almost co-leads," which will at least help distinguish this remake from the original.
Plissken's team consists of Mina, a warzone journalist framed for murder and living in the shadows of New York as a scavenger; Cabbie, a schizophrenic travel guide who serves as comic relief; Gareth, the last surviving member of the President's security detail who harbors a dangerous secret; and The Brain, Plissken's former partner-in-crime who left him to die after a botched robbery.
Joel Silver and Silver Pictures have been working on this one for a while, and there's no immediate word suggesting that it will get off the ground this year, or any time soon. But Starlog says that Silver is getting pre-production art ready, even though it's too early for a real director search. We'll have more news as it becomes available.