'Leviathan' Trailer: A Complex Portrait Of Family And Corruption In Russia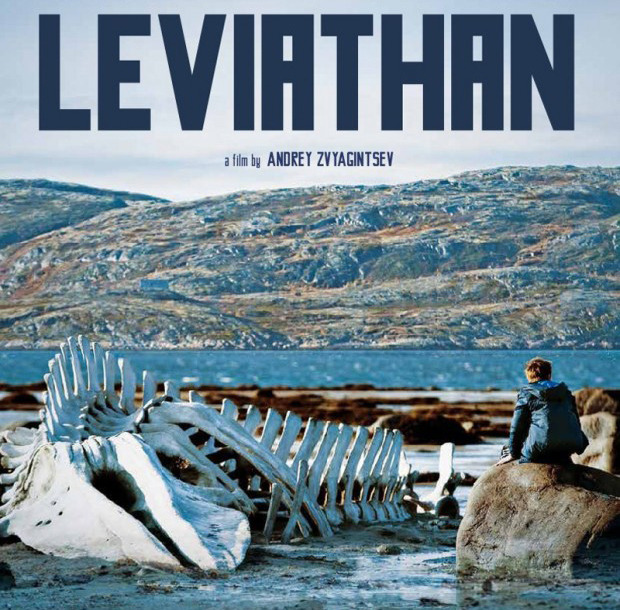 Russian director Andrey Zvyagintsev (The Return, Elena) made a big impression on Cannes audiences with Leviathan, and though it won only the Best Screenplay award rather than the Palme d'Or, the film remains one of the most anticipated winter releases thanks to the big Cannes buzz. Leviathan reworks the Book of Job as it charts a small-town battle between a family and local officials, and draws in themes of corruption, class, and oppression as the battle escalates. Watch the new Leviathan trailer below.
Leviathan stars Alexey Serebryakov, Elena Lyadova, Vladimir Vdovitchenkov, Roman Madyanov, Anna Ukolova, Alexey Rozin and Sergey Pokhadaev. It opens on December 31. Trailer via Palace Films.
Kolia (the magnetic Alexey Serebryakov) lives in a coastal village near the Barents Sea in Northern Russia, running an auto-repair shop from the garage of his childhood home, shared with young wife Lilya (Elena Lyadova) and his teenage son from a previous marriage. 

The family's world is under threat: Vadim Sergeyich (Roman Madyanov), the imperious town Mayor, has slapped a compulsory acquisition order on Kolia's prime land, earmarking the site for a development of undetermined but dubious funding (and offering risible, token compensation). To Sergeyich's great surprise, Kolia enlists the help of ex-army friend Dmitri (Vladimir Vdovitchenkov), now a hotshot lawyer from Moscow. Dmitri has uncovered some highly incriminating evidence that he believes will force the Mayor to back down, even if he has secrets of his own. Soon tempers and passions are inflamed, events spiral out of control, and lives are placed at stake.
Zvyagintsev's deftly-drawn and morally complex thriller is an electrifying, vodka-fuelled examination of the familial, sexual and judicial tangles of ordinary human lives, played out against the monstrous machinations of Putin's seemingly unchecked regime. Saturated with incredible imagery, superb performances and sly, Kafkaesque humour, this astounding and frequently surprising masterwork should, quite simply, not be missed.