'Cub' Trailer: A Scout Troop Finds Real Horror In The Woods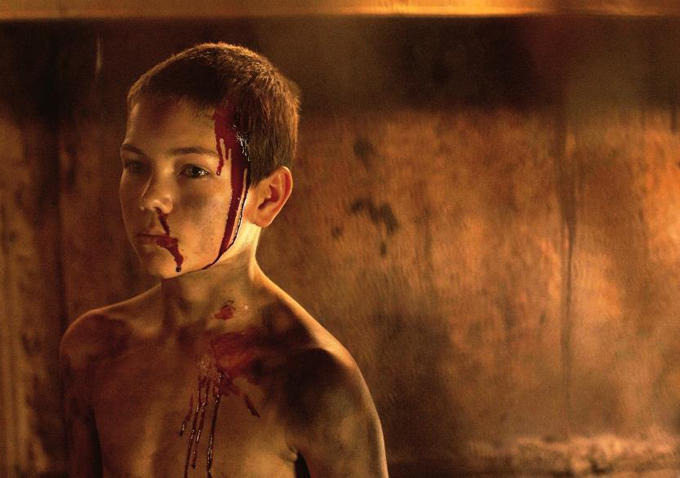 The Midnight Madness program at the Toronto Film Festival is one of the most reliable lineups of provocative genre movies each year — programmer Colin Geddes does a great job of choosing films that are memorable and full of new talent. Here's the Cub trailer, which will be your first look at one of this year's Midnight Madness titles.
Jonas Govaerts makes his debut as a director with the film, which tells the story of "a troupe of young Cub Scouts who find themselves stalked by a psychopathic huntsman who has riddled the forest with ingenious and deadly traps." There's some weird stuff and much bloody violence in this trailer. Oh, and the film boasts a score by Steve Moore, from the band Zombi, who also did music for Adam Wingard's The Guest. You won't hear the score here, but check out the trailer below.
There's no US release plan for Cub at this point, but something will likely come about after the film premieres at TIFF on September 10. Trailer via The Playlist. Synopsis below from TIFF.
Cub stars Maurice Luijten, Titus De Voogdt, Stef Aerts, Evelien Bosmans and Jan Hammenecker.
Troubled twelve-year-old Sam (Maurice Luijten) heads off on a summer camping trip with his Cub Scout troupe. When the highly imaginative boy claims to have seen a creature in the woods, his counsellors naturally assume that their campfire tales of a monster named Kai have gotten to him. But the danger Sam sees is all too real: watching from the darkness is a masked, feral child whose menacing snarl and quick movements go unnoticed by all except for Sam. As the mocking taunts of the other boys isolate Sam further from his pack, he becomes increasingly convinced that a terrible fate awaits them all.
In Cub, first-time feature director Jonas Govaerts draws on such influences as Lord of the Flies and The Devil's Backbone to create a world filled with vivid childhood terrors. An atmosphere of danger and foreboding surrounds the young boys and their mostly clueless scout leaders, none of whom can see that they are the quarry in a sinister hunt — and as a series of ingenious booby traps start bloodily whittling down the troop's numbers, it becomes clear that the boys are up against a foe far more formidable than even the perceptive Sam realizes.