Margot Robbie In Talks For Live-Action 'Ghost In The Shell' Remake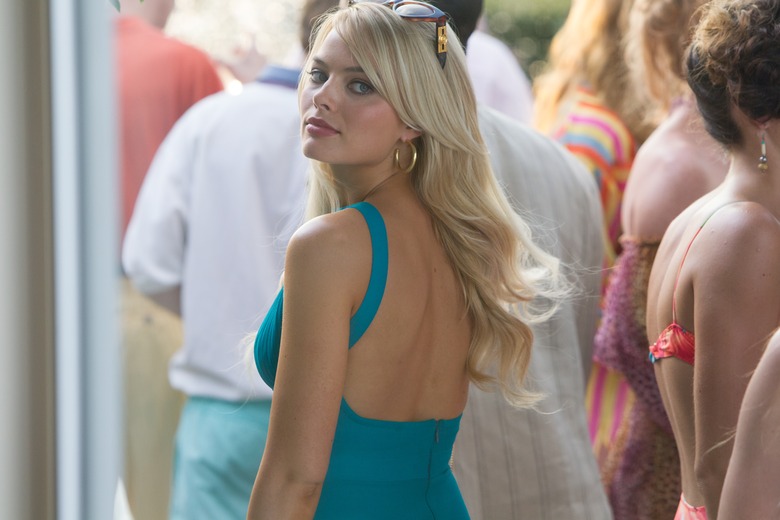 Anime classic Ghost in the Shell is being developed as a live-action English-language film, with Rupert Sanders (Snow White and the Huntsman) directing. Now Margot Robbie, who rocketed to the top of casting lists thanks to her work in The Wolf of Wall Street (above), is in early talks to star.
The Wrap first reported about Robbie being in talks. The film was written by Bill Wheeler, reportedly based on the original manga by Masamune Shirow, rather than on Mamoru Oshii's film adaptation or any of the further media that spins off from the original manga and film.
Presumably Robbie will end up playing a version of Motoko Kusanagi, the character who is assigned to track and capture a hacker known as the Puppeteer. This hacker isn't just stealing data, passwords and photos, however. The puppeteer (or the Puppet Master, depending on the version and translation) hacks cybernetic brain implants that connect many citizens to extensive networks. In some cases, the cybernetic brain modules allow for near-full replacement of human biology with cybernetic gear, with little more than the brain core that carries the "ghost," or soul, remaining intact.
From there, you can start to imagine the danger a hacker might pose. The Puppeteer can "ghost hack," replacing a victim's memories with false implants; others might hijack a cybernetic shell by placing their own cyberbrain within.
So, yeah, the material is dense with sci-fi concepts and, ultimately, ideas about sexuality, gender, and social identity. Not the sort of stuff that tends to translate well into a studio film, though there's always the hope that it'll all work out this time. It's probably safer to expect the live-action Ghost in the Shell to be something more like a female-led Minority Report, essentially a thriller with a heavy underpinning of tech and sci-fi.
Margot Robbie Ghost in the Shell
Robbie has Focus coming up, as well as Z For Zachariah, which also stars Chiwetel Ejiofor and Chris Pine. She's shooting Tarzan in London right now with Alexander Skarsgard.