'Fargo' Season Two Will Continue To Focus On Strong Women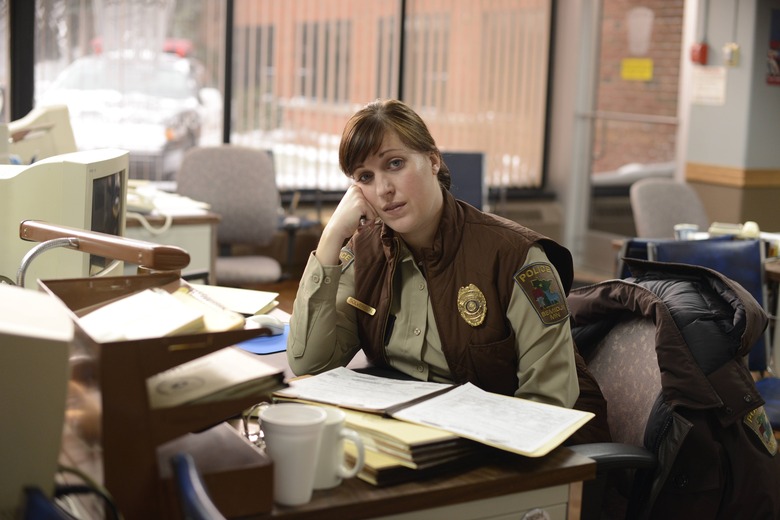 Ethan and Joel Coen's film Fargo centered on a sheriff's deputy played perfectly by Frances McDormand, and the spin-off TV series from Noah Hawley also featured a great female role: Deputy Molly Solverson, played by Allison Tolman. Tolman won't return for the second season, for reasons we'll explain below. But that doesn't mean that the upcoming second season of Fargo will abandon the pattern of having great female characters at the center of the show.
In fact, when asked about the new season at the Emmys earlier this week, Hawley said it would be about strong women. Precisely how that will be the case is something he would elaborate on only slightly. But it's a good start.
The second season of Fargo will be structured in part around Lou Solverson, Molly's father, who was played in season one by Keith Carradine. The story will pick up with Lou as a young man after he returns from the Vietnam war. Molly will be seen as a young child, but that doesn't mean the spine of Fargo will be radically different.
Asked about the second season, Hawley said,
It's about strong women, season two. There's a lot of strong women; obviously we're following Lou Solverson, a very strong male character, but I love that [a strong woman] was the heart of the movie, and with Allison in season one, so that's what we're steering toward.
Besides that, we know that season two of Fargo will be primarily set in Sioux Falls, S.D., in 1979, with some of the story taking place in Luverne, MN. A new actor will play the younger version of Lou Solverson at age 33, newly back in the States from Vietnam. Molly's mother will be in the show, too. We don't know any of the casting at this point.
When the second season was announced, Hawley said,
That time period is interesting — post-Vietnam, post-Watergate ... the best of America versus worst. That sense, I think, that this war had come home with people, and the violence and brutality of it. Lou Salverson went to Vietnam and came home, but now he's come back and it's here — it's domestic.
Here's the recent interview with the "strong women" quote, from TV Line: