Watch A Clip From Pixar's Upcoming Short 'Lava'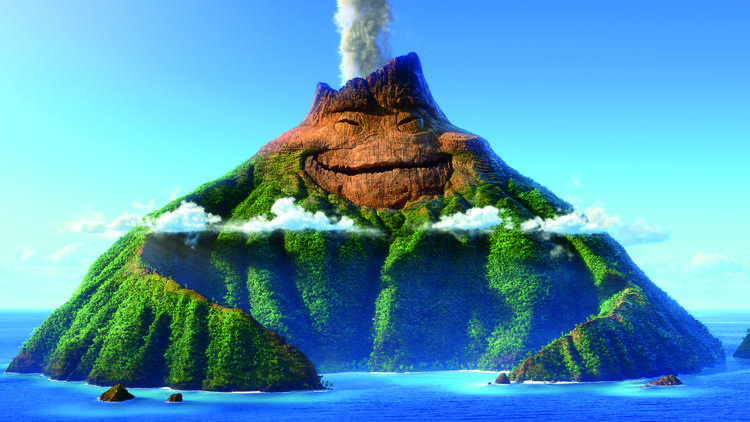 Next Summer, when you finally sit down to see a new Pixar movie, you'll first see Lava. It's the company's latest short film, directed by James Ford Murphy, which will play before Pete Docter's Inside Out starting on June 19, 2015. The short stars a massive Hawaiian volcano named Uku who sits in the ocean, century after century, singing about his desire for love. Or, as he calls it, "Lava."
The entire short is told through song. Below, you can finally get a glimpse at the short and listen to the beautiful song. Watch a clip from Pixar's Lava below.
Thanks to Yahoo for the Lava Pixar clip.
The song was based on the classic Israel Kamakawiwo'ole's version of "Somewhere Over the Rainbow. That song, just the pacing and feeling of it, inspired Murphy to make the short. As for the look of the character, here's what he told Yahoo:
To create the face of the mountain, Murphy used an amalgam of the faces of Kuahna Torres Kahele, the musician who is the voice of the mountain; Honeymooners star Jackie Gleeson, and the bulldog in the Chuck Jones animated classic "Feed the Kitty," which Murphy considers perhaps his all-time favorite cartoon. "That cartoon has so much heart and so much of the humor comes from genuine emotion," he says. "That was a major inspiration for us."
Russ and I were lucky enough to see Lava when we learned more about Inside Out a couple months ago, and I described the short as follows:
A lyrical, musical, tale set around a Hawaiian love song sung every day by lonely volcano. He's just looking for someone to "lava." Thanks to geology, that time eventually comes.
Pixar describes the film like this:
Inspired by the isolated beauty of tropical islands and the explosive allure of ocean volcanoes, "Lava" is a musical love story that takes place over millions of years.
And here's the previously released poster for the short: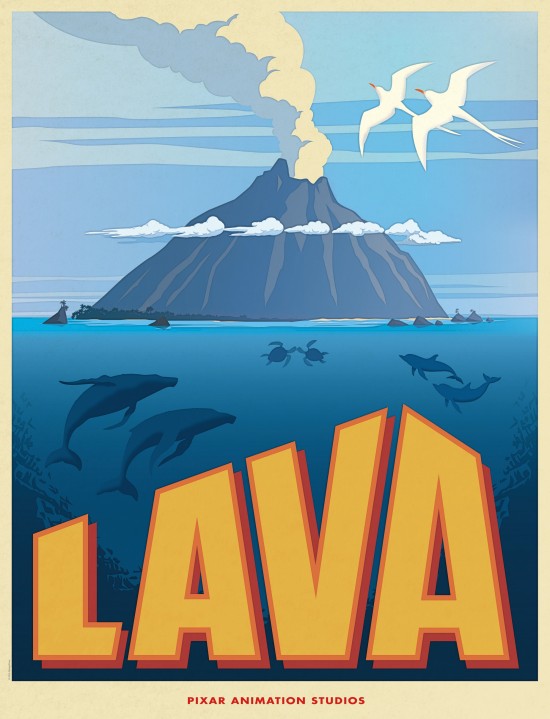 When Lava finally hits screens in June of next year, it's going to be the first new Pixar film we seen in two years. That's a lot to live up to for a short film but, thankfully, there's a pretty exciting movie coming after it. What did you think of the Lava Pixar clip?