Ron Howard And Tom Hanks Will Shoot 'Inferno' In April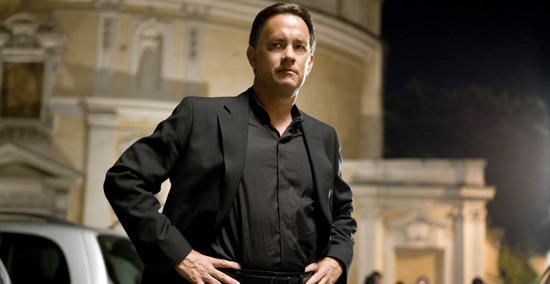 With Ron Howard's ever-busy schedule, many fans surely wondered when he was going to shoot Inferno. Based on the best-seller by Dan Brown, the film will mark the third time he and Oscar-winner Tom Hanks bring Brown's work to life. Last summer Sony set a December 18, 2015 release date for the film and have since kept that plan firm. Howard has been attached to at least three or four projects since, however, and with no movement on Inferno, plus another major film opening that day, precisely when Inferno would happen was the subject of questions.
Well, it's happening in the Spring. A new report states Howard and Hanks have closed their deals and finally scheduled April as the start of production on the film, which once again follows symbologist Robert Langdon (Hanks) as he travels the globe using his ancient knowledge to save the world from a psychotic maniac. The question becomes: can Howard finish the Inferno movie in eight months?
Deadline broke the news of the Inferno scheduling. However, their piece doesn't even mention the December 18, 2015 release date so it's unclear if the film will still open then. You'd think that's, at the very least still the plan. Howard is a seasoned pro and he's been to this dance before, having already adapted Brown's books The Da Vinci Code and Angels & Demons. He surely knows the challenges and can probably turn something out quickly. Eight months on a blockbuster of this size would still be impressive.
The shoot – based on a script by David Koepp –  will start in Italy, and likely move around from there. Inferno is Brown's fourth Langdon book (Sony skipped The Lost Symbol, but could always go back and do it) and is set primarily in Europe. It's about a brilliant man who hates the world and comes up with a frightening and unstoppable way to cleanse it. Enter Robert Langdon, who is unknowingly dragged into the chase for this man. He'll team up with (of course) a beautiful, intelligent woman and they race against the clock to figure out the evil scheme solving historical and artistic puzzles.
Having read all of Brown's Langdon books, I can report Inferno is just as much a page-turner as the other three and definitely more memorable and exciting than The Lost Symbol. That book has its moments, but Inferno is more a globetrotting affair with some very controversial ethics and over the top characters. The movie has the potential to be the best of the bunch.
As of now, Inferno is scheduled to open December 18, 2015, the same day as Star Wars Episode VII. If that changes, we'll let you know. Do you think Howard can pull it off?