Lake Bell To Direct 'The Emperor's Children' Scripted By Noah Baumbach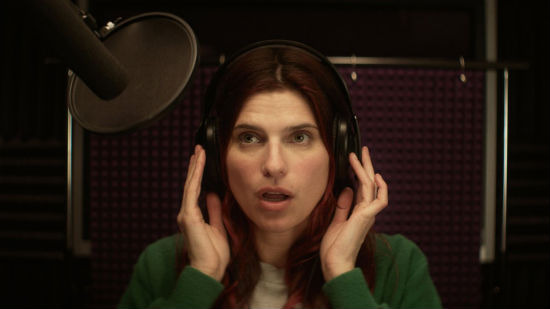 Lake Bell's debut directorial effort In a World... was a little indie gem, but it looks like she's got her sights on something a bit higher profile for her follow up. She's set to helm The Emperor's Children, based on the 2006 novel by Claire Messud.
Noah Baumbach wrote the script, and Brian Grazer is producing. The plot follows three college friends in New York City around 9/11. Hit the jump for more details.
The project has also attracted some big name stars over the years including Keira Knightley, Eric Bana, Richard Gere, Michelle Williams, Rachel McAdams, and Emma Thompson, but as of now none of them are on board. Bell will start her casting process from scratch.
Messud's book takes place in the months leading up to and following 9/11, centering on 30ish Brown University alums disappointed with the way their lives have turned out. The characters are pretty entitled and self-absorbed, but Messud manages to make you feel for them all the same.
The grungy voiceover artists of In a World... don't have much in common with the East Coast intellectuals of The Emperor's Children. But Bell proved with the former that she knows how to deal with frustrated young adults and insular communities, and that should serve her well with the latter.
Bell is an established actress and an up-and-coming filmmaker. In a World..., which she wrote, directed, and starred in, got her nominated for all kinds of accolades including the Grand Jury Prize at the Sundance Film Festival and the Independent Spirit Award for Best First Screenplay.
Since then, she's been seen in Million Dollar Arm and Adult Swim's Childrens Hospital. Her upcoming roles include The Coup with Pierce Brosnan and Man Up with Simon Pegg. She's also been writing the indie comedy What's the Point?, which she plans to direct.