James Ellroy Scipting Remake Of Noir Classic 'Laura'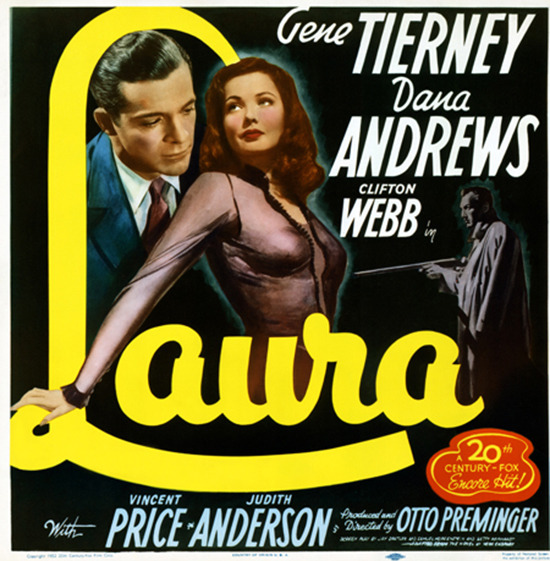 In the noir classic Laura, directed by Otto Preminger, an investigator looks into the murder of a woman who had several suitors, and becomes obsessed with her image. Now the film is being remade, and James Ellroy is going to write it.
THR has the news, which leads to conflicting feelings.
Because the film is enshrined as a justified classic, the idea of a Laura remake isn't all that appealing. Admittedly, however, there's a lot of potential in there for a good writer to do something modern and interesting with the story. And Ellroy is a great writer. But "modern" he is not; he's more likely to turn in something that hews pretty close to the original film (or the novel that inspired it) without doing too much to engage the way people interact with each other in the present day.
The trade doesn't have any info on what Ellroy plans to do with the script. It does say that Stuart Till is exec producing; with the exception of Julie Taymor's The Tempest, which he produced, Till's stuff tends to be more in the "measured" and occasionally visually lush mode (Jude, Wonderland, House of Sand and Fog). So that doesn't lead to a guess that Laura will be too unusual.
Incidentally, Laura was a big influence on Twin Peaks; Laura Palmer is named after the title character, and the concept of an investigator who falls for the beautiful object of his investigation is something that runs through the series. And Waldo Lydecker, one of the main characters in Laura, is name-checked in Twin Peaks, via the myna bird Waldo and the spoken-of but never seen Bob Lydecker.