Nick Cave Really Wants To Score A Horror Film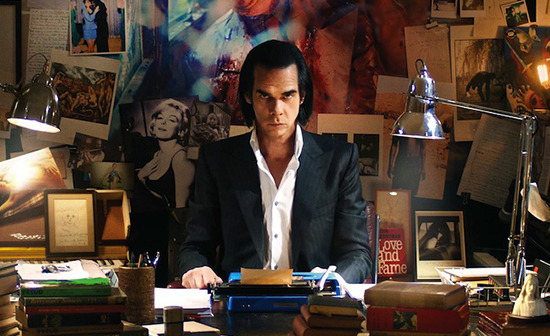 Nick Cave is a killer rock songwriter, and he and creative partner Warren Ellis have crafted a significant identity as a film scoring duo. Their music for The Assassination of Jesse James by the Coward Robert Ford is among the great western film scores, and they've done excellent music for films such as The Proposition and Lawless. They scored the upcoming film Far From Men (trailer here).
Cave says that while he and Ellis love doing that work, they want to do even more, and in different genres. Specifically they want to do a horror film. Read his comments below and someone, please, call these guys to make it happen. 
Cave is both the subject and co-creator of the brilliant documentary 20,000 Days on Earth, which opens in September. The film isn't so much an account of Cave's creative life as singer and songwriter with The Birthday Party and the Bad Seeds as it is a mediation on what creativity offers to us, how it manifests and what it means to one particular person. I spoke to Cave about his work for the Alamo Drafthouse magazine Birth.Movies.Death, which is on stands now.
During that interview I asked Cave about his work scoring films. He said,
...writing score music is just an absolute pleasure, because it doesn't have anything to do with lyrics. I do it with Warren Ellis, who's an absolute genius in the studio with that kind of thing. So to do a score is one of the most enjoyable parts of all of this that I can think of. And if there's anybody out there who wants us to do any score work, we're always happy. We're looking for a horror film.
...we've sort of been slotted into kind of haunting and melancholy sorts of movies. And what we really wanna do is something that's violent and in your face.
During a recent solo show and Q&A appearance at the Egyptian Theater in Los Angeles, Cave echoed the desire to score horror.
@russfischer They said at the Egyptian that they'd literally do one for free, to raucous applause.

— Josh Ethier, ACE (@josh_ethier) August 26, 2014
Here's the issue, via Drafthouse: