'The Flash' Poster: Barry Allen Has No Need For Straight Lines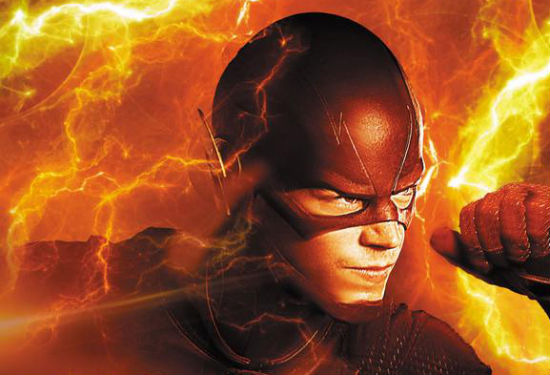 Is Barry Allen drunk, or just a vigorous self-promoter? In this Flash poster for The CW's new TV show, the hero is depicted running down a street in Central City. For some reason, he's running in a zig-zag pattern that occasionally points him backwards. But whatever; the guy is so fast that he'll still get where he's going with time to spare.
And The Flash
, after all, so what's a little time spent running just for fun? Speaking of, this poster is also decorated with a few little easter eggs. Some point to the series' companion show, Arrow, while others hint at future developments for the series. You'll need an even more high-res version to pick everything out, but get started via the one below.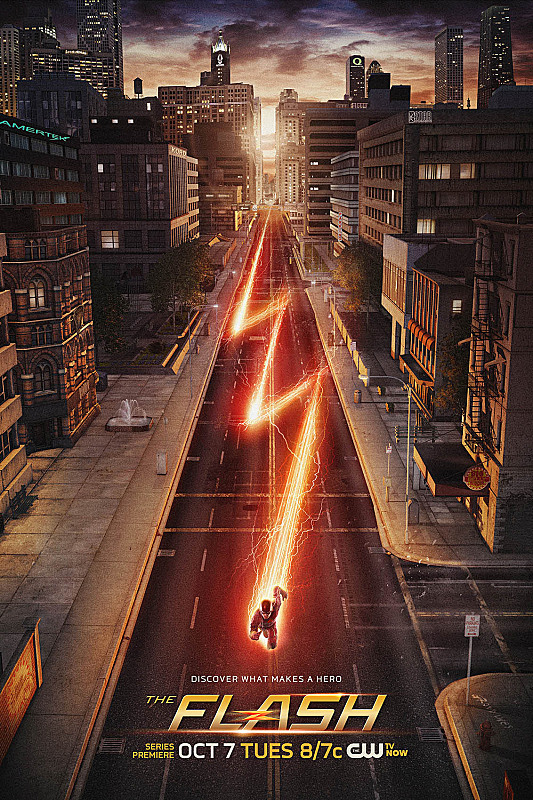 Poster via
. As the poster says, The Flash premieres on Tuesday, October 7 at 8pm.
.
After a particle accelerator causes a freak storm, CSI Investigator Barry Allen is struck by lightning and falls into a coma. Months later he awakens with the power of super speed, granting him the ability to move through Central City like an unseen guardian angel. Though initially excited by his newfound powers, Barry is shocked to discover he is not the only "meta-human" who was created in the wake of the accelerator explosion — and not everyone is using their new powers for good. Barry partners with S.T.A.R. Labs and dedicates his life to protect the innocent. For now, only a few close friends and associates know that Barry is literally the fastest man alive, but it won't be long before the world learns what Barry Allen has become...The Flash.