'The Connection' Trailer: Jean Dujardin Stars In A 'French Connection' Riff (Updated)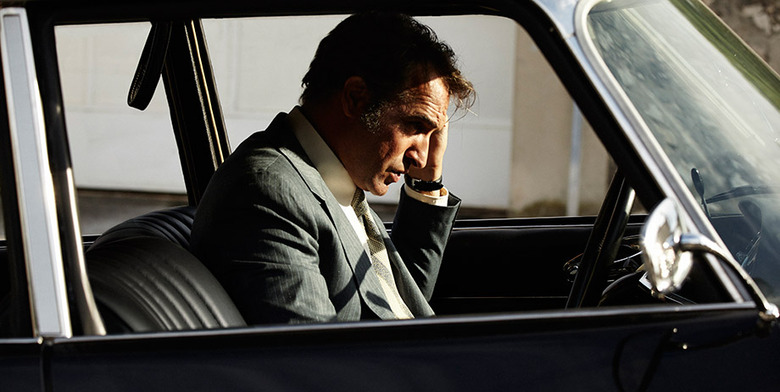 La French, aka The Connection for international festival audiences, jumps off from the same '60s and '70s drug-trafficking patterns that inspired The French Connection. Jean Dujardin stars as a young magistrate thrust into an attempt to corral international heroin smuggling, and follows his "violent six-year campaign to bring down the kingpin of a major narcotics ring."
A French-language trailer (no subs, sorry) has arrived just in advance of the film's world premiere at TIFF. Shot on 35mm, this one has a great look, and Dujardin seems to be in a particularly energetic mode. Cédric Jimenez directed the film, which also stars Gilles Lellouche, Céline Sallette, and Benoît Magimel. Check out The Connection trailer below. (Update: there's an English-subbed trailer now, too!)
Here's the new English-subbed trailer, from Drafthouse Films.
The Connection opens in France as La French on December 3. Trailer via YouTube, synopsis via TIFF.
Academy Award-winning actor Jean Dujardin (The Artist, The Wolf of Wall Street) stars in this high-octane crime epic chronicling a violent six-year campaign to bring down the kingpin of a major narcotics ring. Director Cédric Jimenez hurls us back to the 1970s for a bold European twist on William Friedkin's action classic The French Connection.
Newly transferred to the bustling port city of Marseille to assist with a crackdown on organized crime, energetic young magistrate Pierre Michel (Dujardin) is given a rapid-fire tutorial on the ins and outs of an out-of-control drug trade. Pierre's wildly ambitious mission is to take on the French Connection, a highly organized operation that controls the city's underground heroin economy and is overseen by the notorious — and reputedly untouchable — Gaetan Zampa (Gilles Lellouche of Mesrine: Killer Instinct). Fearless, determined and willing to go the distance, Pierre plunges into an underworld world of insane danger and ruthless criminals.