'Full House' Reboot? The Tanner Family Could Reunite With New Episodes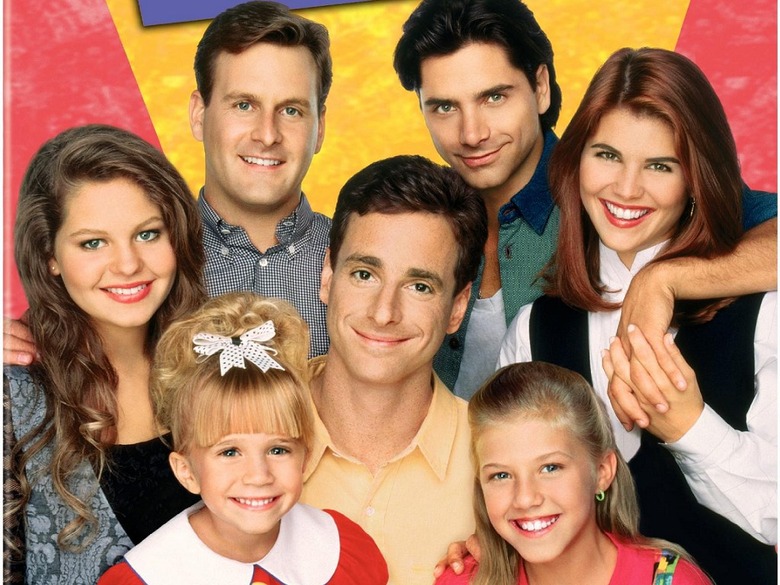 Warner Bros. television is considering a possible reboot of Full House, the popular ABC television sitcom which ran 1987 to 1995. The reboot would bring the Tanner family back to television with new episodes which would even include some of the original cast. Learn more information about the Full House reboot after the jump.
The news comes from TV Guide, which reports that John Stamos, who played Uncle Jesse on the show and has an ownership stake in the series, is leading the charge to make the new show happen.
Original executive producer Bob Boyett and creator Jeff Franklin (who's writing the new version) are actively involved. Candace Cameron Bure (D.J.), Jodie Sweetin (Stephanie) and Andrea Barber (Kimmy) are on board, while Bob Saget (Danny) and Dave Coulier (Joey) are also involved in some way.
The series has had a very healthy life in syndication on Nick at Nite and other networks. According to Nick at Nite, repeats of the show in primetime average 1.5 million viewers which is up from last year. Disney Channel also recently successfully rebooted another ABC "TGIF" sitcom Boy Meets World as Girl Meets World, which could have added fuel to the fire.
I'm guessing the Full House reboot would borrow from the same idea, following the new generations of Tanners stuck together in a "Full House" with their father and Uncles making guest appearances. Doesn't sound like Mary-Kate and Ashley Olsen are interested in coming back, but I wouldn't rule out a gust appearance just yet.
John Stamos, Bob Saget & Dave Coulier appeared in a Dannon Oikos Greek Yogurt commercial earlier this year which premiered during the Superbowl.  You can watch that commercial below:
The cast also reunited on the set of Good Morning America to promote the Super Bowl advertisement:
Stamos has been pushing a Full House revival for a while now — the actor appeared on the Bravo talk show Watch What Happens Live last year and revealed that "We're sort of working on a twist on a sequel, but we don't know if it's going to happen yet or not." In 2009 he told reports that a Full House movie had been developed.
No network has signed on for the new Full House series as the project is still very much in very early stages of development, but one would assume Disney or ABC would be interested in giving the Tanners a home.