'Blade Runner' Sequel Could Mean More Delay For 'Prometheus 2'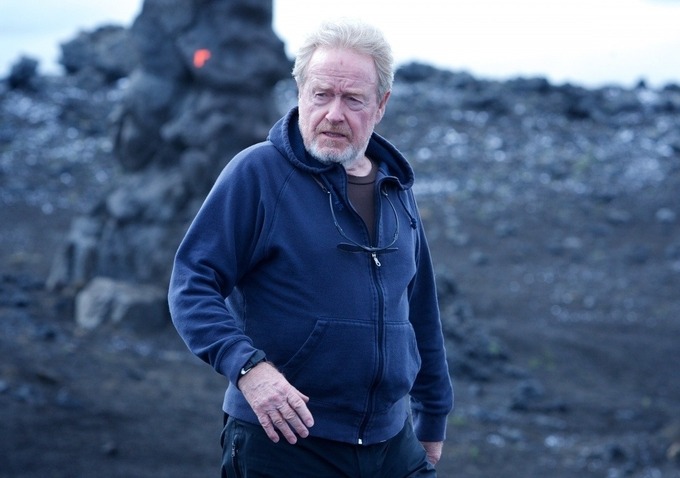 Ridley Scott is busy. He's got his Moses tale Exodus: Gods and Monsters opening in December and then will shoot The Martian with Matt Damon, with a November 2015 release already set for that novel adaptation.
But Scott also has been announced to direct sequels to two of his sci-fi series: Blade Runner and Prometheus. We've been under the impression that Prometheus 2 would hit in 2016, but we're now wondering if that is even less likely than it once was. Why? Well, because the new Blade Runner film is nearly ready to go, and Scott sounds as if he wants to make it sooner rather than later.
EW talked to Scott, who talked about Blade Runner, which is written by Hampton Fancher (co-writer of the 1982 adaptation) and Michael Green. Scott said,
It's written and it's damn good. Of course it involves Harrison, who is a survivor after all these years—despite the accident. [That being Ford's Star Wars injury.] So yes, that will happen.
EW is careful there to mention that Ford's own people have not said that he's definitely doing the movie. Interpret that as you will. Earlier this year the producers of the Blade Runner film very publicly made an offer to Ford to star in the film — essentially using the press to try to get him into the movie. Did it work? At this point we don't know.
Precisely when the Blade Runner film will go is the big question. Asked that, Scott says,
Probably after [The Martian.]. That's the problem, I've got a lot of ducks in a row. But they're all written.
The early 2016 date for Prometheus 2 has been bounced off the calendar, as Fox and Ridley Scott set the late 2015 release for The Martian. If Scott really wants Ford for Blade Runner, then the actor's schedule is probably going to be the biggest determining factor when it comes to choosing between Blade Runner and Prometheus. Granted, this is Ridley Scott, and his priorities can change, just as other factors could change. But at this point it seems like Prometheus 2 is further off than we'd previously thought.