Lifetime Orders 'The Omen' TV Series 'Damien'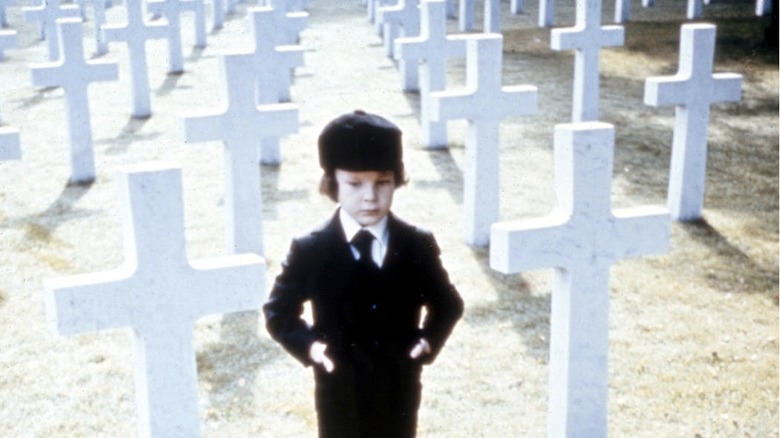 Damien Thorn is being reborn yet again, this time as the lead of his own TV series. Lifetime has given a straight-to-series order to Damien, a follow-up of the 1976 classic horror The Omen. Glen Mazzara (The Walking Dead) conceived the project. Hit the jump for more details on Lifetime's The Omen TV series.
Damien will pick up with the title character in adulthood, who despite his dark past has apparently been unaware that he is the Antichrist. However, a series of dark events forces him to come to terms with his true destiny. "Glen Mazzara has re-imagined him as a dark, romantic, anti-hero and this fresh take blends complex characters with premium storytelling to make something truly original," gushed Lifetime's Rob Sharenow.
At first glance, the Omen TV series seems like an odd fit for Lifetime, which is known primarily for its female-oriented fare. However, it makes more sense when viewed as part of the network's foray into genre drama, alongside Witches of East End and The Lottery. Damien could prove just the thing Lifetime needs to attract new audiences.
Directed by Richard Donner, the original The Omen centered around a couple who adopts a baby. They soon come to realize that something is strange about this kid, and eventually discover that he is the Antichrist. The film spawned two theatrical sequels, a TV movie sequel, and a TV movie reboot that was actually a failed pilot. In addition, a remake of the original was released in 2006.