Rumor: Jack Huston Up For Marvel's 'Doctor Strange'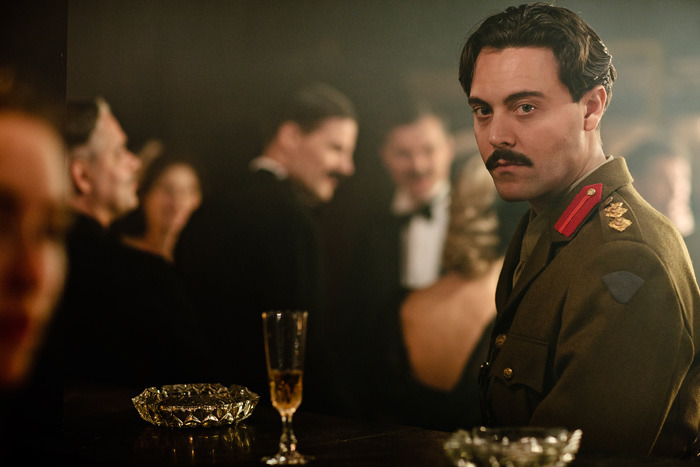 Back in July, it was widely reported that Joaquin Phoenix was in talks for the lead role in Marvel's Doctor Strange. However, nothing's come of those talks since then, and that means it's time for another round of Doctor Strange casting rumors.
The latest one is that Jack Huston is now in the running for the role. The Boardwalk Empire star isn't as famous as some of the other folks who've been linked to the part in the past, but that may be exactly why he makes sense. Hit the jump for more on the Jack Huston Doctor Strange rumor.
If the story is true, though, Huston is an interesting entry to the list of contenders. Other names who've been reported as possibilities in the past include Jared Leto, Justin Theroux, Benedict Cumberbatch, and Tom Hardy. Huston is less well known than any of them, but that's never stopped Marvel in the past. Both Chris Hemsworth and Tom Hiddleston were practically unknown in the U.S. before Thor turned them into big, big stars, and the studio was the first to see that Parks & Recreation goofball Chris Pratt had the potential to lead his own blockbuster action franchise.
Moreover, the very fact that Huston isn't as popular as those other guys (at least, not yet) means he's likely less busy, less expensive, and more flexible than the A-listers who've been considered. One of the reasons the Phoenix reports were so surprising was that we couldn't imagine him wanting to tie himself down to a big Marvel contract. Someone like Huston, who needs the exposure more than Phoenix does, would likely be more willing to agree to their terms.
True, earlier reports have suggested that Marvel might want a big-name actor for the role to make up for the fact that Doctor Strange isn't as well known as some of his MCU colleagues. But on the other hand, Kevin Feige has sensibly pointed out that the Marvel brand would probably be enough to sell the film. "A movie star is not required, but that doesn't mean a movie star wouldn't be great," he said in February. "It just depends."
Huston, a 31-year-old British actor, is best known in the U.S. for his role as Richard Harrow on HBO's Boardwalk Empire. But he has plenty of big-screen credits too, including supporting roles in American Hustle, The Twilight Saga: Eclipse, and Kill Your Darlings. Additionally, he recently won the role of Mr. Wickham in the long-gestating Pride and Prejudice and Zombies.