Richard Attenborough Jurassic World Photo Reveals John Hammond Statue Tribute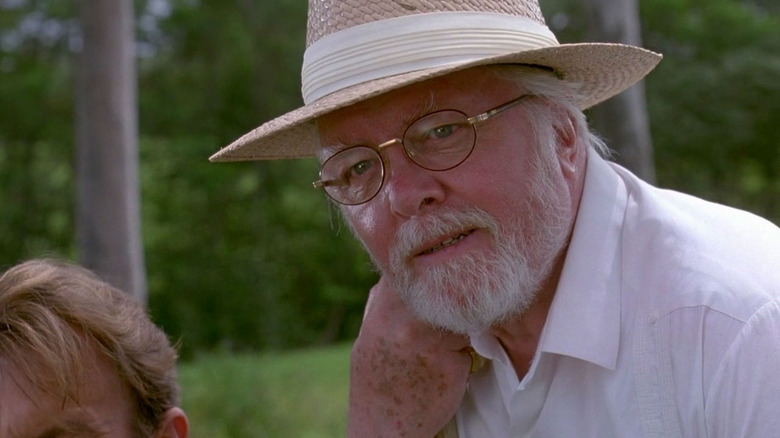 Jurassic World director Colin Trevorrow has posted a new photo from the Jurassic World set, which features a nice tribute to Richard Attenborough, the actor who played Jurassic Park founder John Hammond in the original Steven Spielberg film and died over the weekend. See the new Richard Attenborough Jurassic World tribute image, after the jump.
The following photo was posted by Jurassic World director Colin Trevorrow on twitter with the text "In Memoriam":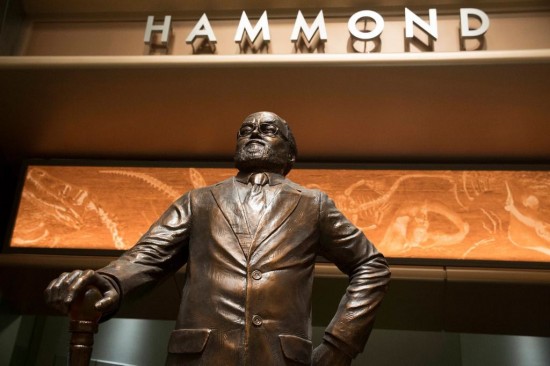 Thew new Jurassic World image features our first look at a bronze statue of Jurassic Park founder John Hammond, complete with his cane (featuring the mosquito stuck in amber). We can only assume the statue is part of the new Jurassic World visitor center. The theme park, which was built on the original island Isla Nublar, sees more than 20,000 visitors every day. According to Trevorrow, park guests arrive by ferry from Costa Rica:
"It has elements of a biological preserve, a safari, a zoo, and a theme park. There is a luxury resort with hotels, restaurants, nightlife and a golf course. And there are dinosaurs. Real ones. You can get closer to them than you ever imagined possible. It's the realization of John Hammond's dream, and I think you'll want to go there."
It is unknown if Richard Attenborough is featured in Jurassic World in any larger respect. The movie will reportedly be dedicated the late actor. The statue is also clearly an homage to the Walt Disney partner statue at Disneyland theme park: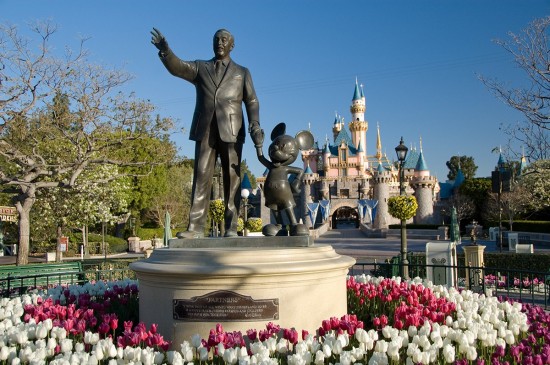 Disneyland's famous Partners statue was created by Disney Imagineer and animator Blaine Gibson, making its debut in 1993. Disney has replicated the statue in different forms in their other theme parks. The plaque directly below the statue reads, "I think most of all what I want Disneyland to be is a happy place...Where parents and children can have fun, together. — Walt Disney"