'As Above So Below' Extended Red-Band Trailer Is Full Of Blood And Secrets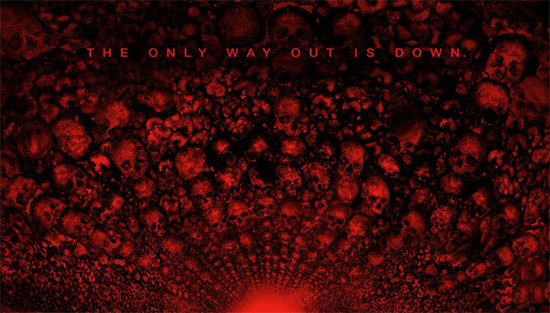 What if the catacombs segment in Indiana Jones and the Last Crusade was the setup for a horror movie, rather than an adventure film set piece? Ben Feldman (Mad Men), Perdita Weeks (The Great Fire), and Edwin Hodge (The Purge: Anarchy) star in As Above So Below as a crew of budding urban archaeologists who seek a hidden truth in the catacombs beneath Paris.
They find something else: shadows of their past incarnated in visions that have the power to do more than just spook each kid. This As Above So Below extended red-band trailer features blood, fore, and plenty of weirdness as the crew finds what might be the gate to their own personal hell.
As Above So Below Extended Red-Band Trailer
As Above So Below opens on August 29. The Dowdle Brothers, Drew and John Erik, wrote directed. Yahoo has the trailer.
Miles of twisting catacombs lie beneath the streets of Paris, the eternal home to countless souls. When a team of explorers venture into the uncharted maze of bones, they uncover the dark secret that lies with this city of the dead. A journey into madness and terror.