VOTD: Spencer Susser's Eugene Short Film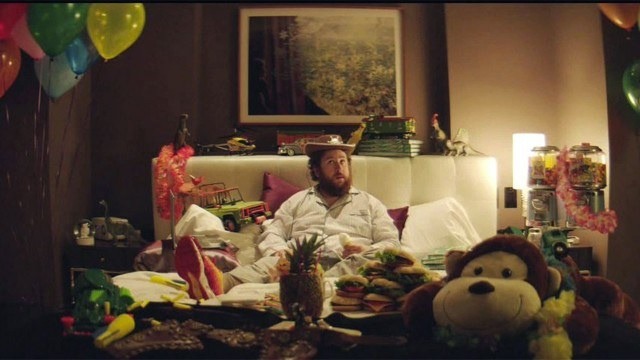 In 2008, I discovered a great short film titled I Love Sarah Jane by commercial and music video director Spencer Susser (you can watch it here — and if you haven't yet, you really need to). I was slightly disappointed by Susser's feature directorial debut Hesher, which premiered at the 2010 Sundnace Film Festival. Since the festival, Susser has been trying to get a feature length version of I Love Sarah Jane into production and has also returned to his short film roots. One of Spencer Susser's latest short films is titled Eugene, a comedy about a lonely man (played by Michael Govier) who checks into a hotel and is mysteriously delivered an intriguing gift. What happens when he gets seduced by too much power? Watch Spencer Susser's Eugene now embedded after the jump.
Spencer Susser's Eugene 13-minute short film was released in 2012, but recently discovered via FirstShowing:
This wonderful short film was created for the "Four Stories" filmmaking competition held by Intel and W Hotels, which it was chosen as one of the winners. The competition invited aspiring filmmakers to submit scripts with two criteria: the stories must be set at a W Hotel and feature the Intel-Inspired Ultrabook as a central plot component. Spencer Susser's Eugene was one of the four films awarded top prize.
I really hope to see Spencer Susser direct another feature film, although I'm now starting to think that many of the unique ideas that made I Love Sarah Jane so great have already been copied by Hollywood in recent zombie films. One thing is for sure, I love Spencer's style and sense of tone, and will be interested to see anything he makes next.