HBO Plans 'Shutter Island' TV Series, Martin Scorsese May Direct Pilot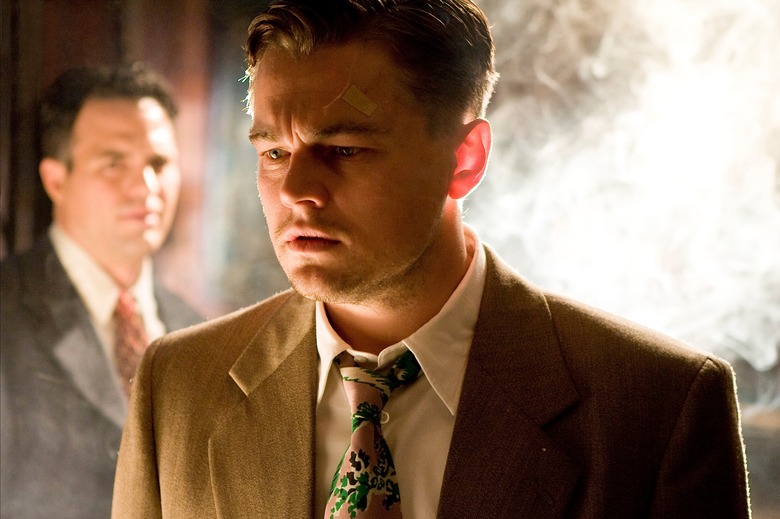 Martin Scorsese's current HBO series, Boardwalk Empire, is coming to a close soon, and he is now finishing the pilot for a show set in the decadent music scene of '70s New York, but another plan is coming together to pair the filmmaker and cable network. Ashecliffe is the working title of a Shutter Island TV series that features a pilot script from Dennis Lehane, the author whose novel inspired Scorsese's original film.
Deadline says that Amy Powell, head of Paramount TV, had the idea, and took it to Scorsese and other primary producers, including Brad Fischer, who was a producer on the original movie. They went to Lehane, who loved the concept, and Lehane and Tom Bernardo are now writing. Just don't expect Leonardo DiCaprio to have any role in the series.
(Ashcliffe is both the name of the hospital in the movie (and potential series), and an early title of the film.)
The site also describes the series as taking place before the film.
The focus is the past of hospital, and the secrets and misdeeds perpetrated by its founders who erected the hospital in the early 20th Century and developed the methods of treatment use for the mentally ill.
Part of the dealmaking here will hinge upon Scorsese's schedule for his film Silence, which he's been trying to make for several years.
Paramount TV is getting particularly active as the popularity of film-t0-TV shows increases. The company has a series order for a School of Rock series (on Nickelodeon) and a live version of Grease on Fox. It is developing shows based on The Truman Show, Ghost, and Joe Carnahan's film Narc.