Andrew Dominik Scripting 'Shaolin Temple' Remake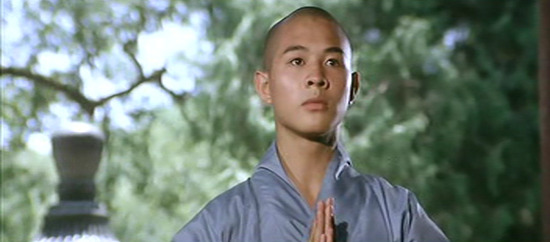 Jet Li made his debut in the 1982 movie Shaolin Temple (billed in the trailer as a "grand production of billion dollars"!), and the film was a landmark in martial arts cinema. A collaboration between US and Chinese companies is backing a remake, and there's an eye-roll waiting at the end of that news. But Justin Lin, best known for the Fast & Furious series, was announced as director earlier this year. That's interesting. And now Andrew Dominik (The Assassination of Jesse James, Killing Them Softly) will script the movie. More on the Andrew Dominik Shoalin Temple report follows.
Deadline has the news, saying that Lin will make the movie after he finishes Universal's next Bourne film.
Shaolin Temple will be a 3D co-production, with Perfect Storm Entertainment and Beijing Enlight Pictures funding and Beijing Enlight Pictures distributing.
We don't know much about the plans for the script, and at first this seems like a surprising move for Dominik.
The original is based loosely on shaolin folklore, and set during China's transition between the Sui and Tang Dynasties.
The Tang emperor is betrayed by one of his generals, who installs himself as emperor in the East Capital. The son of one of his slave workers escapes to the Shaolin Temple, learns kung fu, and sets out to kill the traitor, who killed his father. The monks have to help him, and in the process, they save the true emperor, who rewards them greatly.
(There was also a 2011 remake of Shaolin Temple, with d Andy Lau, Nicholas Tse and Jackie Chan.)
Here's a trailer for the original 1982 Shaolin Temple:
Andrew Dominik Shaolin Temple