Early 'Guardians Of The Galaxy' Concept Art Shows Jason Momoa As Drax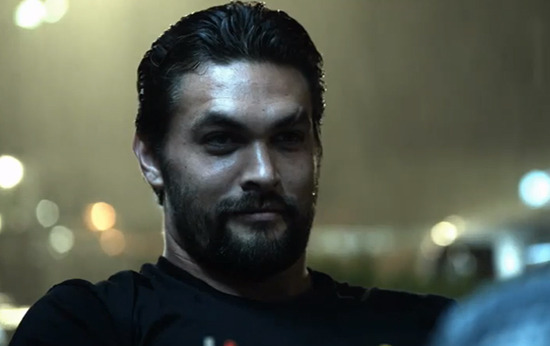 Dave Bautista did a terrific job as Drax the Destroyer in Guardians of the Galaxy, but there was a chance early on that the role could have gone to Jason Momoa. The Game of Thrones and Conan actor is now going to get his chance to play a comic book hero when he suits up as Aquaman for Zack Snyder and Warner Bros., but a piece of Drax concept art shows one look from the film designed when Momoa was thought to be in Drax's shoes. See an artist's conception of Momoa as Drax below.
The image comes from Twitter:
His reflexes are too fast! An early concept painting I did of #Drax for @Guardians #GuardiansOfTheGalaxy #Marvel pic.twitter.com/XsVkEV0ywI

— Andy Park (@andyparkart) September 2, 2014
Jason Momoa as Drax
That's a very different Drax — different both from the original comics conception, and the more recent revamp and ultimate movie version. And it looks nothing like any character we've seen Momoa play, though the costume, which is a bit like a sci-fi version of Roman Gladiator apparel, isn't so far removed from something a Dothraki might wear.
The same artist offers some Nova Corps. concept art, for a great look at the interstellar warriors:
And a Nova Corpsman concept I painted up for @Guardians #GuardiansOfTheGalaxy this one was a fun one to imagine up pic.twitter.com/reh80CoJPJ

— Andy Park (@andyparkart) September 2, 2014
And also Rocket and Groot:
I am Groot! & Rocket! Early concept designs I did for Marvel's Han & Chewy @Guardians #GuardiansOfTheGalaxy pic.twitter.com/OdiRhI8Lya

— Andy Park (@andyparkart) September 2, 2014