Former Nicolas Winding Refn Project 'The Bringing' Gets A New Director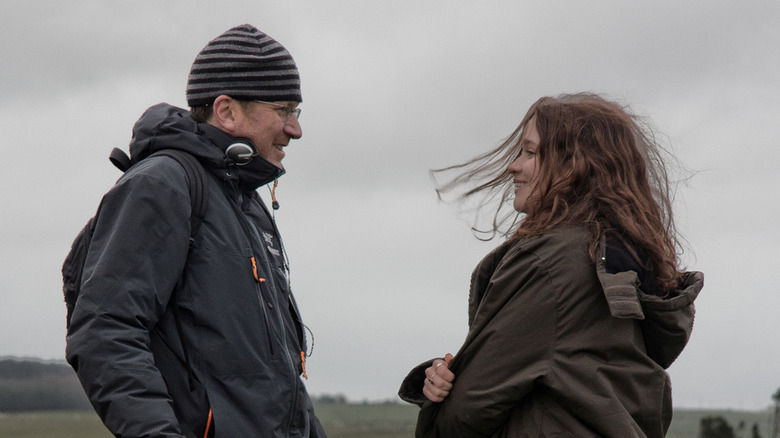 The former Nicolas Winding Refn project The Bringing could be back on after all, just not with Nicolas Winding Refn.  Jeremy Lovering is reportedly in talks to direct the horror project, which is loosely based on the real-life case of Elisa Lam.
In 2013, the Canadian tourist was found dead in a water tank on the roof of Los Angeles' Cecil Hotel — which so happens to be the same hotel known for housing serial killers Richard Ramirez and Jack Untwerger once upon a time, and for being a suicide hotspot in the '50s and '60s. Creepy. Hit the jump for more details.
Today, Deadline reports that Sony is negotiating with Lovering for the project. Lovering is a TV vet whose credits include episodes of MI-5 and Sherlock, as well as the TV documentary Killing Hitler.
He has less experience in film. In fact, his only previous feature directing credit is In Fear, a 2013 horror film starring Iain De Caestecker and Alice Englert. Although it attracted strong reviews, it barely made a dent when it opened in limited release in the U.S. this spring.
The Bringing will follow a man who investigates a death at a Los Angeles hotel, but finds himself in over his head. It's partially based on Lam's story, which has some pretty chilling details, but also on the generally dark history of the Cecil Hotel.
On the one hand, Lam's death is a hell of a tale and it's not tough to see why a studio or filmmaker would want to bring it to life. On the other, there's just something tacky about dramatizing a tragic event so soon after it occurred. Though I guess we'll have to wait and see what The Bringing actually does with the concept before passing judgment.
No release date has been set for The Bringing, but the project is said to be high priority for Sony so expect it to get going sooner rather than later.