Prometheus Fire And Stone Trailer: Prometheus/Aliens/Predator/AVP Crossover Comic Event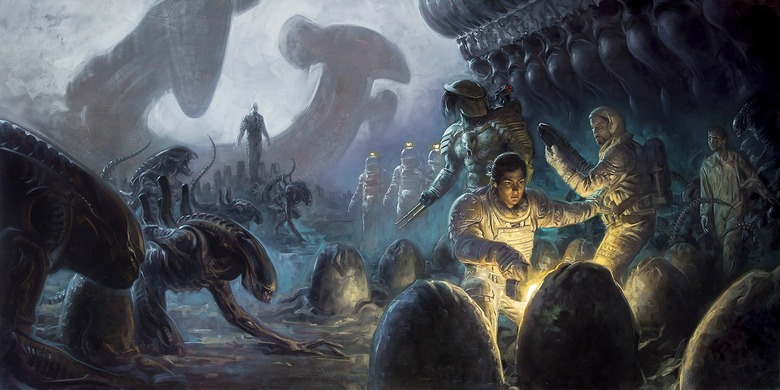 Dark Horse Comics have released the Prometheus Fire and Stone trailer, promoting the upcoming comic book sequel to Ridley Scott's Prometheus which is part of a blockbuster crossover event which will also involve the Predator, Aliens and AVP series. Thats right, the new series will connect all three franchises through four different comic book lines. Here is the official pitch:
When the Prometheus never returned from her fateful journey to LV-223, the questions surrounding the origins of man went unanswered. Now a new team of explorers seeks to uncover the dark mystery that holds not only the fate of the original mission, but possibly their own damnation.
Hit the jump to watch the Prometheus: Fire and Stone trailer now.
Prometheus Fire and Stone Trailer
Here is a preview from Prometheus: Fire and Stone:

From Eisner Award–nominated team of Paul Tobin and artist Juan Ferreyra, Prometheus: Fire and Stone will begin  on September 10th, 2014. A new issue of one of the four comic books in the crossover series (Prometheus: Fire and Stone, Aliens: Fire and Stone, AVP: Fire and Stone and Predator: Fire and Stone) will be published every two weeks. For example: Prometheus: Fire and Stone Issue #1 will be released in comic book stores and digitally on September 10th and Aliens: Fire and Stone will hit stores two weeks later.