This Week In Trailers: X+Y, Kink, Memphis, Tour De Force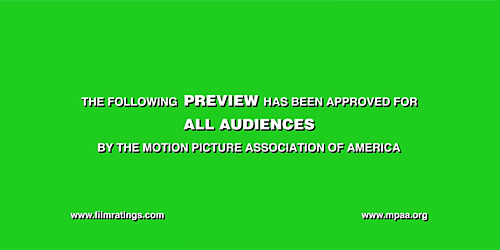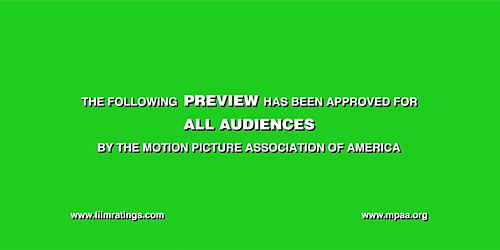 Trailers are an under-appreciated art form insofar that many times they're seen as vehicles for showing footage, explaining films away, or showing their hand about what moviegoers can expect. Foreign, domestic, independent, big budget: What better way to hone your skills as a thoughtful moviegoer than by deconstructing these little pieces of advertising? This week we find out what we're really into behind closed doors, stay adrift in the South, think about overseas suicide, and get all kinds of Rain Man with our knowledge of math.Memphis Trailer
Can you feel the humidity?
What I love most about director Tim Sutton's trailer about a real rolling stone is that thumping. It communicates so much about what we're watching and even though the first introduction to this guy indicates he might be laugh riot there is a deep seriousness that runs through him. I'm transfixed at the moments that we're let in on, that feel so intimate and real, and I feel for this man. He seems adrift and living so low to the ground, literally, but we don't know anything about his plight. By the time the tempo cuts off, and we're drenched in silence, there is still emotional tension that radiates through the screen. Without question, if you're looking to tell the story of a man who is moving through life with no real apparent direction this is the way you want to begin the tale.
Kink Trailer (NSFW)
Just because I don't get it doesn't mean I'm not fascinated by it.
The tightrope that documentarian Christina Voros has to walk with this trailer is that it has to embody the ethos of the BDSM community while being absolutely honest and objective while being commercially appropriate. She earns marks on all three as this trailer is not exactly what you would think it could be when you consider the material. Sure, you have dudes and ladies getting all kinds of wrapped up and hog tied but there's an earnestness in listening to these performers and generators of BDSM content. The pull quotes, whether you think it does or not, adds legitimacy that here's a movie that could give a serious look at a type of activity that might be a little misunderstood. Sexual content is never easy to swallow in a country where we esteem violence over nudity but this trailer could not be better dialed in to penetrate the masses with its message.
X+Y Trailer
It doesn't take much.
A little pre-work on this turned up that this was a movie that starred both Sally Hawkins and Eddie Marsan. After witnessing the energy around these two in Happy-Go-Lucky I was already on the pre-sold list. That said, though, director Morgan Matthews brings a nice hand in shaping a story that many would say is pretty tired. Semi-autistic kid doesn't respond well to the general public, homely teacher uses his powers for good to help the lad on his road of life, all things we've seen. However, you can't deny the abilities of a good actor and in this case we get a few shining stars that make this seem less formulaic than it is. And, yes, the amount of sugar that drips from the interstitials that imply there is no mathematical formula for love (man, ANYONE out there want to give me a copywriting job where I can insert THAT kind of dreck in a piece of marketing?) there is still something worthy about its story and the trailer is a good one.
Tour de Force Trailer
Just when you think it's going to zig, it zags.
There's no good way, to be honest, to deliver a story about a man who will commit suicide after receiving, and dealing with, a debilitating disease that will only get worse. Director Christian Zübert appears to have a solid handle on the way in which we will get to know the people who are surrounding the one man who will certainly meet his demise by the end. Of course this movie will have to elevate you, of course the end is the one thing you're already certain of, but what of these people who will populate the other minutes on the screen when an active death is not happening? This trailer serves that end well by showcasing moments that are obviously joyous and inspiring. Obvious here meaning that you can't sell death by including death. If this guy's life and story is going to have any resonance with us, the audience, this drama has to bring the lumber when it comes to tapping into a part of ourselves that will make us believe. Not quite sure this has me convinced but it's a great start.
Nota bene: If you have any suggestions of trailers to possibly be included in this column, even have a trailer of your own to pitch, please let me know by sending me a note at Christopher_Stipp@yahoo.com or look me up via Twitter at @Stipp
In case you missed them, here are the other trailers we covered at /Film this week:
The Tale of the Princess Kaguya Trailer – Lush with energy.
The Unauthorized Saved by the Bell Trailer – I'm sure someone will watch it once.
Men, Women & Children Trailer - Preachy.
The Death of 'Superman Lives'; What Happened? Trailer #2 - Utterly fascinated by this story.
'71 Trailer - Very visceral.
A Good Marriage Trailer – Looks devastatingly bad.
Miss Meadows Trailer - Too twee.
Automata Trailer – Really interested.
The Woman in Black: Angel of Death Trailer - Bad, even for a teaser.
Nightcrawler Trailer - What is movie and where's it been my whole life?
Annabelle Trailer - Eh, I could take it or leave it.
White Bird in a Blizzard Trailer – I felt the catharsis here.
Young Ones Trailer - Interesting concept and it works well here.