James Cameron Can Express All His Artistic Observations Through 'Avatar' Sequels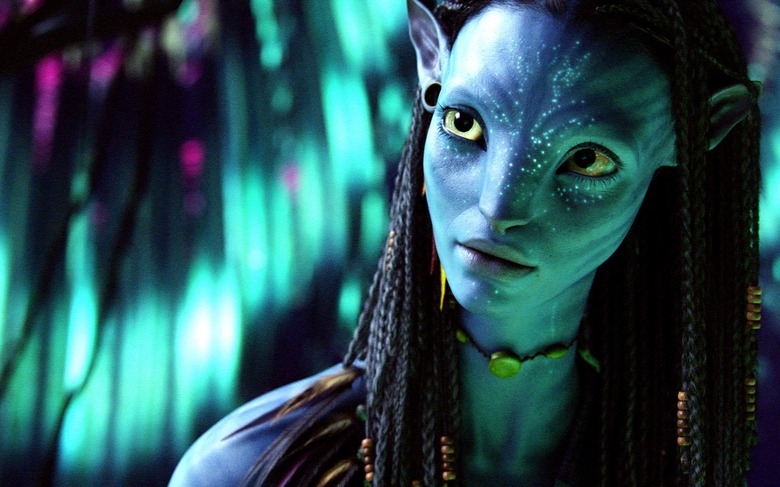 We're back in a familiar part of a cycle with respect to James Cameron and his films, where, in the long and seemingly fallow period between movies, people tend to question the wisdom of his next move. It happened before Titanic, and before Avatar. We know how both of those films turned out, at least from the perspective of business and cultural impact. But we still wonder about the value of making not one, but three Avatar sequels.
Cameron and Fox have been developing the movies for a while, and will soon start in earnest on production, with the first film scheduled for release in late 2016. And to hear the writer/director tell it, Avatar is the vehicle through which he can express all his artistic ideas going forward.
Variety has a big feature on 20th Century Fox head Jim Gianopulos, with a lot of talk on the studios franchise plans. Avatar is, of course, a significant part of that plan, with three films estimated to cost nearly a billion dollars total, but which will hopefully bring in three times that much money (or more) in the long run.
During interviews for that piece, James Cameron talked about his ideas for the sequels as all-encompassing artistic expressions:
There's nothing I need to say as an artist about the state of the world and human affairs that I can't do through the lens of the 'Avatar' universe. We've had a couple of years to think through the story arc of the next three films, and every day that goes by, I believe in the stories I'm telling more and more. We're not coming out of the block fast to capitalize on the last film.
Gianopulos also speaks about the series, and (as you'd expect) expresses great confidence, even as he demurs on the total budget figure.
We know it's going to be a long journey. We know it's not going to be cheap. We know it's not going to be without new discoveries and new challenges in the process of producing something that is so beyond the normal form of filmmaking and technology, but what could be more exciting than that.
Avatar 2, written by Rick Jaffa and Amanda Silver, along with Cameron, will likely shoot in early 2015. It is scheduled for a December 2016 release, with the next two films following in 2017 and 2018. Avatar 3 will be written by Josh Friedman, along with Cameron, while the fourth film will be written by Shane Salerno and Cameron.