'Guardians Of The Galaxy' Concept Art Shows VERY DIFFERENT Character Designs... And Nova?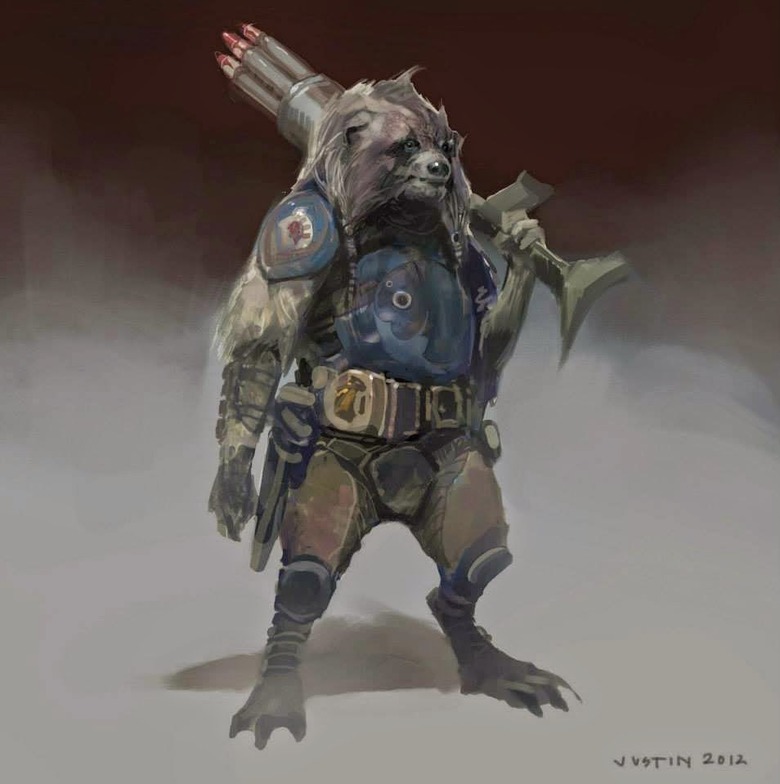 Earlier this month, we showed you some Guardians of the Galaxy concept art which revealed Star-Lord's comic book origins, which were abandoned in the final film. Today we bring you some concept art from earlier in the production process which shows extremely different character designs for our main heroes.
For example, Rocket Raccoon in the final film was a little cute raccoon with a grizzled attitude and badass skills, but what 2012 concept art shows a very different picture: a grizzled and battle-worn badass war veteran. But thats not all, the new concept art also shows very different versions of Groot, Gamora, Drax and Star-Lord. Also we get our first look at what Nova would have looked like if he were in the film in proper Nova Corp outfit. Hit the jump to check out the Guardians of the Galaxy concept art now.
Concept artist Justin Sweet posted the following pieces of Guardians of the Galaxy concept art on his facebook page (via io9):
Gamora:
Groot:
And here is a piece of concept art of what appears to possibly be Nova (notice the red symbol on his helmet), who doesn't appear in costume at all in the final film, with other members of Nova Corps: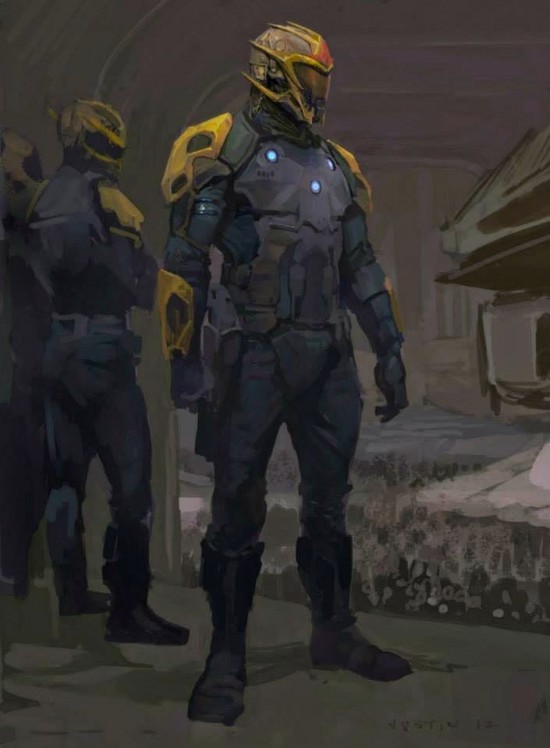 Drax (who actually looks similar to the design we saw in the finished film):
And here is an assortment of other Guardians of the Galaxy concept art which often shows more Star Wars-looking creature and character designs:
If you want to learn more about the unseen or missed designs and characters of Guardians of the Galaxy, check out our comprehensive collection of easter eggs and trivia (which also features the aforementioned Spartoi planet concept art as well as an image of the Badoon soldiers who were replaced in the film by the Sakaarans due to rights ownership issues with 20th Century Fox). Also check out Russ Fischer's Everything We Know About Guardians of the Galaxy 2 (so far) which talks about Nova's possible future in the series and more.