'Masters Of Sex' And 'Ray Donovan' Renewed By Showtime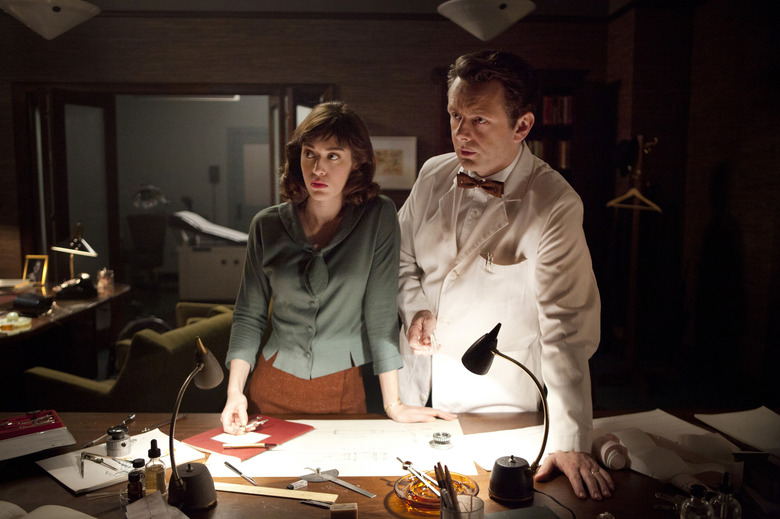 The hospitals of 1950s St. Louis aren't big fans of William Masters' sex study, but Showtime is. Masters of Sex has just been renewed for a third season, to air sometime next year.
Also returning is Ray Donovan, which like Masters of Sex is currently in the middle of its second season. Other Showtime series already confirmed to return for 2015 include Penny Dreadful, Shameless, Episodes, and House of Lies. Get more details on the new seasons of Ray Donovan and Masters of Sex after the jump.
Although Ray Donovan debuted a few months before Masters of Sex last year, the two dramas have been on the same timetable in Season 2. They both premiered on July 13 and will air their Season 2 finales on September 28. Both are up for Emmys next Monday — Ray Donovan for supporting actor Jon Voight, and Masters of Sex for lead actress Lizzy Caplan. (Allison Janney already nabbed the guest actress award this weekend.)
Showtime president David Nevins praised both series in a statement. "Both Ray Donovan and Masters of Sex are quintessentially Showtime: bold, provocative, premium television with production values at the top of the food chain," he said. "These acclaimed shows are filled with complex and interesting characters and settings that will no doubt give audiences compelling television to invest in for seasons to come."
For viewers who watched the network run Weeds and Dexter into the ground, that last bit is actually kind of worrying. Nobody wants to see Virginia Johnson become a lumberjack in the Pacific Northwest. But the shows haven't reached that tipping point yet, so for now we'll take this as great news.
[Source: Collider]