Sigourney Weaver Won't Be One Of 'The Expendabelles'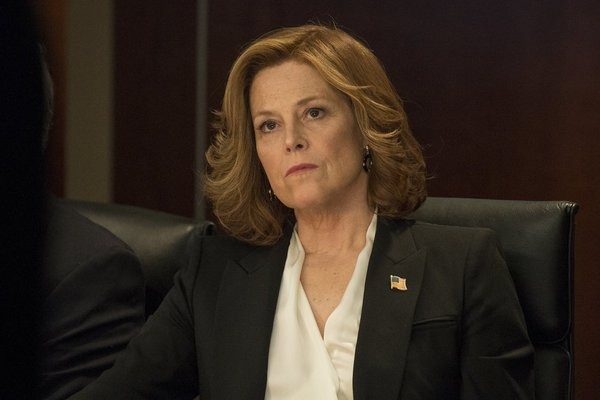 The modern, kick-ass female action star started with one name: Sigourney Weaver. So it was no surprise that Sylvester Stallone recently expressed interest in casting the iconic actress for The Expendabelles, the potential female-centric Expendables spin-off. Now it turns out, Weaver actually did get a formal offer, but passed on the role. Read more about The Expendabelles cast below.
The Expendabelles cast news was part of the Hollywood Reporter's report on Weaver joining Juan Antonio Bayona's A Monster Calls. She accepted that role but turned down one in The Expendabelles. It's unclear if the decision was based on the material or scheduling. Maybe a bit of both.
Stallone had recently suggested the actress would play his wife who, in the midst of a messy divorce, would take half of The Expendables. However, it's unclear if that's a plot point from the actual script – written by Karen McCullah Lutz and Kirsten Smith – or just a fun idea. Last we checked, the film was set to be directed by Robert Luketic, but that news broke six months ago. At the time, this plot description was also revealed:
When America's Navy SEALs are wiped out trying to penetrate the island lair of a deadly despot who has captured one of the world's top nuclear scientists, it becomes clear that there is no such thing as the right man for the job and that this is a mission so impossible that only women can handle it. The only way in: some of the world's deadliest female operatives must pose as high-class call-girls shipped in by private plane to satisfy a dictator–and instead save the scientist and the day.
That doesn't sound like there's any connection to The Expendables at all. Plus, after the disappointment of The Expendables 3, I don't think a connection is necessary. It might be fun, but it's not necessary.
Still, Stallone and producer Avi Lerner are working on this film, and Stallone said they're currently running into one problem:
With The Expendabelles we've got a situation where we're in unchartered waters. Do we put all women actresses together, would that really work? Or do we have some women who are actually really known to be tough fighters?
Lerner says the script is done and if Weaver has already passed, I'd assume we'll hear more about the project soon. Who do you want to see in The Expendabelles cast?