Christian Bale, Cate Blanchett And Others Round Out Andy Serkis' 'Jungle Book: Origins' Cast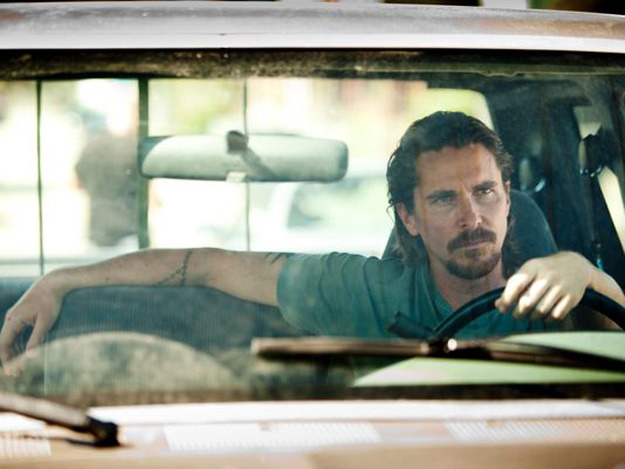 Director Andy Serkis is bringing the A-list to his first feature film, Jungle Book: Origins. After casting Benedict Cumberbatch as the voice of the evil tiger Shere Khan, he's now added Christian Bale, Cate Blanchett, Naomie Harris, Tom Hollander, Eddie Marsan and Peter Mullan to the mix as the other animals. Rohan Chand, Jason Bateman's co-star in Bad Words, is Mowgli and Serkis himself will be Baloo the bear. Which characters are each actor voicing? Read the full Jungle Book Origins cast below.
The Hollywood Reporter broke the news of the full Jungle Book Origins cast. Here it is:
Full Jungle Book Origins Cast
Mowgli – Rohan Chand
Baloo the bear- Andy Serkis
Shere Khan the tiger – Benedict Cumberbatch
Begheera the panther – Christian Bale
Kaa the python – Cate Blanchett
Tabaqui the jackal – Tom Hollander
Akela the wolf – Peter Mullan
Nisha the wolf – Naomie Harris
Vihaan the wolf – Eddie Marsan
As expected, the film is described as " a mix of motion capture, CG animation and live-action" but most of the actors above are only expected to provide their voices.
Serkis' film is scheduled for release October 21, 2016 and will be distributed by Warner Bros. That's one year after Disney's competing film, directed by Jon Favreau, featuring the voices of Bill Murray, Scarlett Johnasson, Idris Elba and others.
We don't know the specific differences between the films, but there's a huge clue just in the distributors: Warner Bros. and Disney. The studios are regular rivals, most recently evidenced in their battle of Marvel and DC movie release dates, but Disney has a pretty strict mandate to keep things family friendly. Warner Bros. does not and while a Jungle Book movie will obviously be aimed at a family audience, Serkis himself described it as darker.
Callie Kloves wrote the screenplay. She's the daughter of Steve Kloves, who wrote most of the Harry Potter movies. He's producing the film. Here's Serkis' quote:
What I love about the screen adaptation by Steve and Callie Kloves is it's very truthful to the original book; it doesn't shy away from its darkness. The jungle is a Garden of Eden and a wonderful place for Mowgli to grow up in, but also is a place of fear and a place of threat.
Well the actor turned director is certainly on the right track with this cast. What do you think of it?