Short 'Ouija' Trailer Crams Horror Into One Minute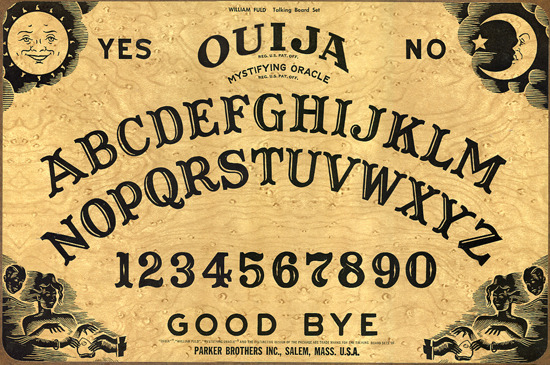 There's a little bit of new footage in this trailer for Ouija, the film that shows what happens when kids use that dangerous tool of the devil, the Ouija board, to contact dead friends. Some people use the board to craft weird and potentially embarrassing moments at parties, but the people in the film find themselves connected to some evil force that is hell-bent on their destruction. Which is like some parties, I guess. Check out the Ouija trailer below.
Ouija Trailer 2
Ouija opens on October 24. Stiles White makes his directorial debut with the film, after having written Boogeyman (2005), Knowing (2009), and The Possession (2012). White also worked for Stan Winston Studio through the '90s. White scripted Ouija with Juliet Snowden, with whom he worked on Boogeyman and The Possession.
Among the victims for the story are star Olivia Cooke (Bates Motel), and Shelley Hennig, Ana Coto, Daren Kagasoff, Bianca A. Santos, Douglas Smith, Matthew Settle, Vivis Colombetti, and Robyn Lively.
The film is scheduled to be released on October 24, 2014. Trailer via YouTube.
Ouija follows a group of friends who must confront their most terrifying fears when they awaken the dark powers of an ancient spirit board.