Johnny Depp And Daughter Lily-Rose Depp Cast In Kevin Smith's 'Yoga Hosers'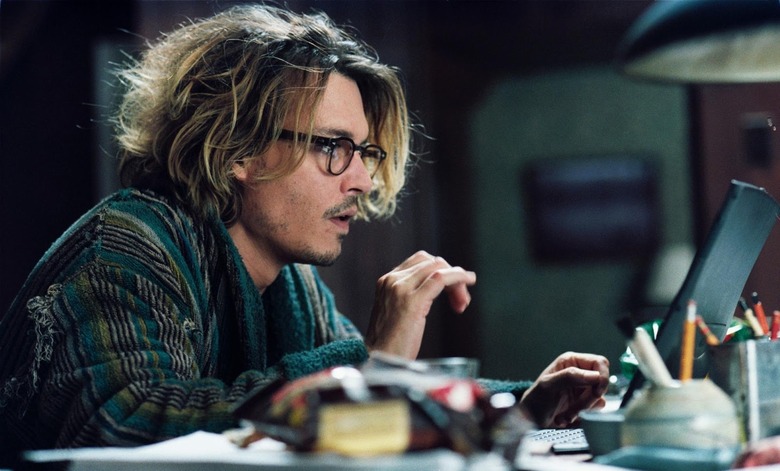 Kevin Smith has cast off ideas of retirement and is instead driving forward with the development and creation of small-budget films based on original ideas that spring out of podcasts and his own fevered brain. The next one is the horror story Tusk, which premieres next month at the Toronto Film Festival.
, Smith revealed that Tusk is the first film in what he hopes will be a set of Canada-based stories called "The True North Trilogy."
The second film in the set will be Yoga Hosers, a story about two high school girls who battle evil. The film is described as an "action/adventure movie" that Smith says will effectively be his own comic book movie.  Johnny Depp is now set for the film, and the leads will be played by his daughter Lily-Rose Depp, and Smith's daughter Harley Quinn Smith.
reports the cast, and confirms that all the major players from Tusk will be on board, too:  Michael Parks, Justin Long, Haley Joel Osment, Genesis Rodriguez, Ralph Garman, Jennifer Schwalbach and Harley Morenstein. Also set for Yoga Hosers are Tony Hale, Natasha Lyonne, Austin Butler, Adam Brody, Tyler Posey and Jason Mewes. (Depp is also rumored to have a small role in Tusk, though that is not confirmed at this point.)
The two lead characters appear as convenience store clerks in Tusk. Last month Smith said of Yoga Hosers,
Like Tusk, ['Yoga-Hosers'] sprang out of a podcast. There are two characters in a convenience store in 'Tusk' that you see for five minutes, very much Ronsencrantz and Guildenstern. I've built a whole movie around them and I have brought one of the other characters from Tusk back.
Here's how THR describes Smith's script:
[It] centers on 15-year-old yoga nuts Colleen Collette (Lily-Rose Depp) and Colleen McKenzie (Harley Quinn Smith) who have an after-school job at a Manitoba convenience store called Eh-2-Zed. When an ancient evil rises from beneath Canada's crust and threatens their big invitation to a Grade 12 party, the Colleens join forces with a legendary man-hunter from Montreal named Guy Lapointe (Depp) to fight for their lives with, according to the producers, "all seven Charkas, one Warrior Pose at a time."
Smith told the site, "People always ask me 'Are you ever going to make a comic book movie?' This is it – but instead of yet another dude saving the day, our antiheroes are the most feared and formidable creatures man has ever encountered: two fifteen year old girls."