Who Is Scoot McNairy Playing In 'Batman V Superman'? [Updated]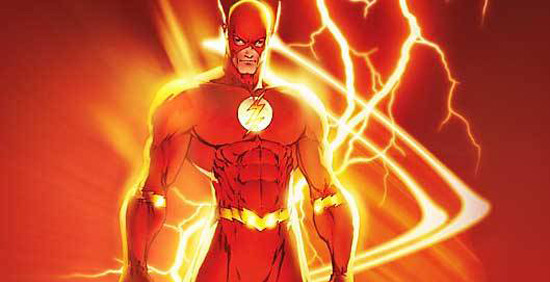 Which character is Scoot McNairy (Halt and Catch Fire, Argo) playing in Zack Snyder's Man of Steel sequel Batman v Superman: Dawn of Justice? New evidence has come out to support a theory that McNairy might be playing Barry Allen (aka The Flash) in the upcoming film. Learn more about the Scoot McNairy Flash connection after the jump.
Update on August 29: A new report downplays the Flash supposition, and instead suggests a different but still relatively major DC character.  Potential spoilers follow.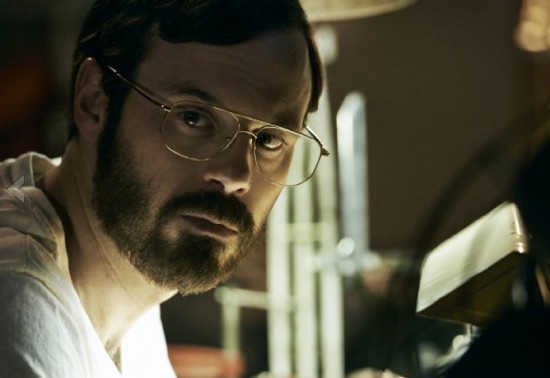 CosmicBookNews noticed a set photo of Scoot McNairy which featured the actors wearing special green chroma-key colored socks. See the set photo here. What could this mean? McNairy could be playing an alien with cyborg mechanical legs, or more likely according to some, he could be playing The Flash.
The speculation is that the green socks could be to later add some kind of special effect to McNairy's legs. I'm not sure I buy this theory as I don't think an actor would be required to wear green socks to accomplish such effects. But we do know that The Flash appears in the script, so the dots connect if you want them to. Its very possible that McNairy plays Barry Allen (aka The Flash) in the upcoming film and rumored Justice League and stand alone movie sequels that are expected to follow.
In the past, fans have speculated that McNairy, who has an unannounced role in the upcoming Man of Steel sequel, might be playing Batman's sidekick Robin aka Dick Grayson (also Nightwing).
Update Aug 29: The Devil's Eyes (via CinemaBlend) spoke with an extra who says Scoot McNairy is playing Jimmy Olsen in Batman v. Superman: Dawn Of Justice. Possible spoilers follow. 
Scoot is playing Jimmy Olsen, but with a bit of a twist. Jimmy was injured during the battle of Zod vs Superman. His legs where pinned under falling building rubble and that caused him to lose the legs. He now walks with the use of two prosthetic legs. He doesn't blame Superman for it [his loss of legs]. He feels grateful that Superman saved the world.
If either of these suppositions are true, McNairy would likely join the Batman v Superman: Dawn of Justice Justice League team alongside Henry Cavill (Clark Kent/Superman), Ben Affleck (BruceWayne/Batman) and Gal Gadot (Diana Prince/Wonder Woman). The movie also stars Jesse Eisenberg as Lex Luthor, Jeremy Irons as Alfred, and Holly Hunter in a role newly created for the film, with Amy Adams, Laurence Fishburne and Diane Lane returning from Man of Steel.
Batman v Superman: Dawn of Justice is written by Chris Terrio, from a screenplay by David S. Goyer. Charles Roven and Deborah Snyder are producing, with Benjamin Melniker, Michael E. Uslan, Wesley Coller, David S. Goyer and Geoff Johns serving as executive producers.
Batman v Superman: Dawn of Justice is scheduled to open worldwide on March 25th, 2016.